Aries: SPLIT! DRILL! CRUSH!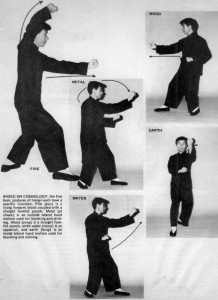 Aries, you receive the blessing of Hsing Yi Chuan the style of the Mind Formed Fist.  Hsing Yi is a rare style of Chinese internal martial arts which is considered simple and a bit ugly, but extremely effective.  Hsing Yi practitioners are said to be unable to think in terms of retreat.  Not only exemplifying the straightforward nature of the Aries in combat, Hsing Yi also appeals heavily to Aries inner dork as the primary tools of the style are the 5 Elemental Fists:  Splitting, Drilling, Crushing, Pounding and Crossing.  The Elemental fists are applied in a continuous barrage of splitting/drilling/crushing/pounding/crossing fury.  Sweet, huh?

Taurus:  Hug o' War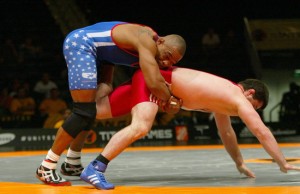 The less aggressive, but meatier sign of Taurus exemplifies the combat sport of wrestling.  Mass and position are all important in wrestling, and Taurus understands these all too well.  Having the most bodily contact of all martial styles, wrasslin also has an undeniably sensual element.  If ladies in mud and jello doesn't make this clear, the occasional boner at a high school wrestling meet should.   As far as Taurus is concerned, if it must be war, it should be SEXY war.

 Gemini:  Punchy Doom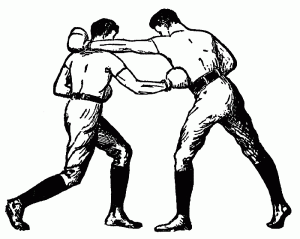 Meet the Twins:  Lefty and Righty, Thunder and Lightning, Punchy and Hitty.  Gemini, traditionally ruling both the hands and shoulders, gets Americas favorite combat sport, Boxing.  In accord with Geminis tendency to pick things up on the quick, Boxings elements are few and easily learned.  However, like the binary code which is the basis of the Gemini brain, these elements can be combined in the theater of the ring into staggeringly complex equations of punchy doom.
Cancer:  Grand Ultimate Fist
Imagine the 69 of your sigil spinning, taking on polar qualities until it becomes the Tai Chi itself.  Your style, if you choose to accept it, is Tai Chi Chuan, the somewhat ironically named Grand Ultimate Fist.  Sublimating your passive aggressive tendencies to the highest level, the ideal Tai Chi practitioner is a living conduit for any force applied to them, instantly transmitting the incoming hostility into a peaceable victory for all.  The less-than-ideal Tai Chi practitioner just gets pouty and makes passive aggressive comments.
Leo:  Curious?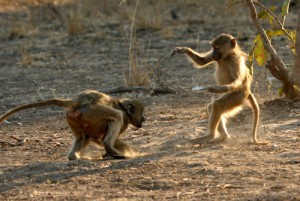 Leo, you get Monkey Style!  Monkey is a special flavor of martial art found in Capoeira, Silat, and Kung-Fu.  To practice monkey-style, the practitioner must assume a very primitive, ego-based awareness.  The fighter responds to every attack as an attempt to offer it food or praise, and attempts to control the source of attention/food.  Sound familiar?  When the proffered hand is found not to contain food attention, the monkey is infuriated.  The monkey responds with an infuriated tantrum and attempts to beat the non-praise or food-offering entity to a bloody pulp with an inspired melange of slapping, biting, kicking elbowing, kneeing and climbing.  Then the monkey continues on, in search of self-gratification.

Virgo:  Stop Hurting Yourself!  Stop Hurting Yourself!
The refined Japanese art of joint locking, Aikido focuses on peacefully blending with the opponents intention in order horribly break their wrists and arms.  Though the philosophy of Aikido is 100% hippy, and the art contains no strikes whatsoever, its methods provide for horrible, joint wrenching control over the opponents entire body.  An experienced practitioner of Aikido can turn a potential assailant into a pain wracked puppet.  If that isn't a Virgo wet dream, then I dont know what is.

 Libra:  The Victory Prance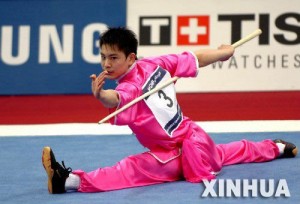 Ah Libra, your Zodiac style is the Chinese sport of Modern Wushu.  Wu Shu  means, ironically, war arts.  Ironic because modern Wushu is a vast collection of traditional kung-fu forms that were modified by the Chinese gubment to be aesthetically pleasing rather than potentially devastating.  Wushu utilizes elements of dance and gymnastics to spice up its pansy arsenal.  Wushus great effectiveness as a martial art is that it can be used to convince people that you know real kung-fu.  Libra, the power is in the pose.  The pose.

 Scorpio:  Insectoid Charm
Scorpio partakes of the power of Praying Mantis Kung-Fu, wherein the practitioner takes on the alien mindset of one of natures smallest eating/killing machines.  It is said that if the Mantis adept does not balance his training with a gentler style, such as Tai Chi or extensive meditative practice, he will grow increasingly vicious and insane.  Praying Mantis kung-fu focuses on first controlling and then devouring its hapless prey with a blurringly fast succession of pulverizing strikes.  Unlike most Scorpios, however, the Mantis will not attempt to mate with its brutalized food before eating it.  The Mantis will, however, eat its mate, so that may be a moot point.
Sagittarius:  You Want Some Of This Glowing?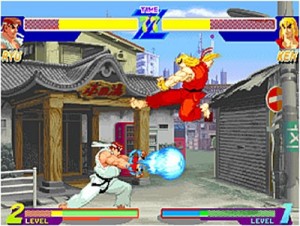 Sagittarius, the centaur, is a ridiculous made up animal.  As such, Sagittarians are more partial to ridiculous, made-up styles of martial arts.  Think video games.  Think anime.  Sagittarii have been know to practice their Fireball or Flaming Dragon Punch attack for hours a day.  For years.  The average Sagittarius tends to imagine him/herself resolving conflicts by means of these imaginary super-powers.  Ill just start glowing with blue fire, fly around a bit, and then use my super attack.  Clearly.

Capricorn:  Best Hammer Ever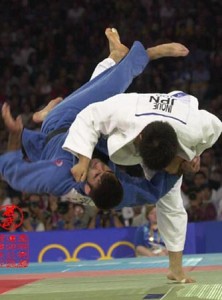 Judo translates to the gentle way.  And it is.  Of making people who are standing slam into the ground at a tremendous speed.  Whether they want to or not.  Regarding the value of this throw-focused Japanese art, I am moved to paraphrase contemporary  martial artist Stephen Watson: "I realized that the biggest thing that I could hit someone with was the Earth."  Bravo, sir.  Bravo.

Aquarius:  Got Your Nose!  I Mean Eye!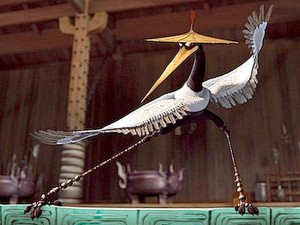 The Aquarian style is undoubtedly Crane.  From the lanky physique many Aquarians sport (not counting the pudgy ones) to the regal and detached attitude, Crane is 100% Aquarius.  In Crane, the practitioner maintains the attitude that course physical combat is beneath them.  They gently side-step the charging brute and respond with balanced and precise strikes.  Quick kicks and powerful hands that simulate the flapping wings and piercing beak of the crane are trademarks.
Pisces:  Shoryuken!
Pisces, your style is that of the Dragon.  The Eastern Dragon, unlike its Western counterpart, is not a fire-breathing crocodile.  It is a composite animal, made up of parts of other animals.  As such, it is gross and doesnt have that many friends.  But it is powerful!  Dragon style strategically utilizes the pieces of other animal styles when they are most appropriate.  Need to peck out an eye?  Use the Cranes beak!  Need to tear some face?  How about the Tiger Claw?  How about yes!  Unfortunately, not many Pisces achieve control over their nightmarish shape-shifting ability, and will accidentally utilize terribly inappropriate animals parts, such as the not-so-powerful Bunny's Ear Strike, the lame Fish Kick, or the utterly pathetic (but cute) Baby Seal Punch.