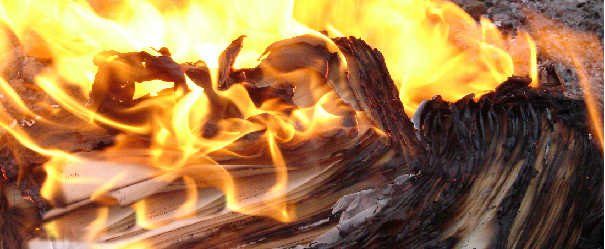 The Moon waxes over another troubled week. Yet while the winds howl, clarity grows.  On Tuesday the Moon lends her force to the T-square between Uranus, Pluto and Mars, giving new life to last week's storm.  Simultaneously, a retrograde Mercury aspects Uranus and Jupiter, emphasizing potent new perspectives, the little green shoots growing from the hard soil of recent events.  The weekend sees a retrograde Mercury conjoin the Sun in Leo, our star and the messenger focusing for a few hours on the real story unfolding.
There is chaos this week, as among those that preceded it.  Yet that chaos is a sort of soil, a necessary prima materia out of which much must grow.
Moar T-Square
The waning T-square between Uranus, Pluto and Mars gets another boost on Tuesday as the Moon passes through early Libra.  Like the other T-squares this Summer, this one heightens tensions, complicates issues and shortens tempers.  Sometimes T-squares like this stir up a legitimate crisis, but much of the time they merely complicate things to the point that they feel like a crisis, putting people in panicked and defensive modes.  An adrenaline dump is usually the last thing these situations need.  If a problem threatens, don't speed up.  Slow down.  Slow way down, to the point of stillness, to the point where you're not spinning with things but holding center behind them.   You don't have enough adrenaline to treat everything like a catastrophe- save it for the real emergencies.
The Scribe's Recipe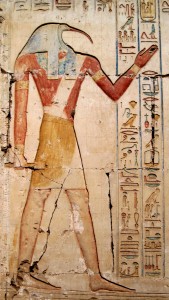 While the T-square stirs the aethyrs violently, a retrograde Mercury aspects Jupiter on Tuesday and then Uranus on Wednesday, before conjoining the Sun on Saturday.
This actually the second time that Mercury has aspected Jupiter and Uranus and  it will not be the last this season.  This series of aspects speaks to potent changes in the way we think about our lives, the potential to rewrite the story we expect to see unfolding around us.   At its heart, this Mercury retrograde offers us a chance to edit our life script to incorporate the intense changes the Uranus-Pluto squares have already brought, and are in the processing of revealing.
In some cases it will involve writing in storylines you never thought you'd participate in, while in others it is a matter of burning whole chapters that we now know will never be part of our tale.
There is a strange alchemical formula to this process, a recipe for odd ink found only in the obscure pages of manuscripts long ago put to the torch.  It goes something like this-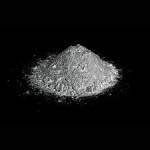 Locate the narratives you now know have been leading you astray, the mirages you'd been tempted to chase.  Put these page to fire.  Let them burn like silent, fragile phoenixes.  Burn them black, though black is only the beginning.  Under the conjunction of Mercury and the Sun in Leo, take the darkened remains and cast them skyward, into the very heart of the Sun.  This heavenly calcination will result in a shower of white flakes, a gentle snowfall in mid-summer.  Gather the purified ashes of yesterday's stories, for the power to pen new narratives resides in burnt ink and paper.
Now that you have the ashes, look to your body, your heart.  You have been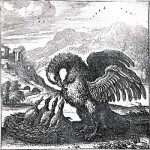 called to make sacrifices this season, some of them torn bodily from you.  Though you conceal it bravely, you bleed.  Like 6 billion other martyrs, you bleed, and the wine of your sacrifice is as holy as any other.  It is the blood of the phoenix and that of the pelican, which pierces its own breast.  It is the price of renewal, and you have been paying it.
Gather the rogue droplets and mix them with the ashes of the stories that will never be.  Place the mixture beneath the fire of the Sun and above the fire of the earth.  Stir the mixture slowly and ask for the blessings of both the Phoenix and the Crow, the birds of Life and Death.
If the process is performed correctly, what results will be a potent ink.  What is written in this ink will come to pass, the letters penned in it giving form to the future.  Yet I warn you to be frugal with it, and commit only the most worthy and beautiful tales to the page.
HOROSCOPES
Horoscopes are not a real chart reading by an experienced astrologer. However, they are fun and can be reasonably accurate. In addition to referring to your Sun sign, read your from Ascendant and Moon if you know them. If you don't, find out. I'm a long time fan of the free chart generation software at astro.com.
Oh, and if you're still concerned that your sign has changed, get a little clarity here.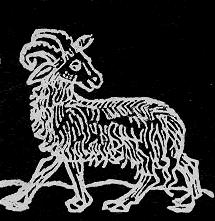 Aries: The Ram
Aries, the script for the story you're living is begging for some rewrites.   Let's start with the way you've been portraying your main character. A lot of Aries have a tendency to write themselves as the classic anti-hero, charming, competent and cynical.  Yet your protagonist has more range than this.  They aren't just stuck being an anti-social badass.  There's silliness there, too.  Write in some more human moments for your character, which expose their charming naivete and consider including some comical moments of foolishness.  Part badass, part clown.  Your fans will love it.
There's also the matter of the setting.  The world you character occupies doesn't actually revolve around them, cooperating with Destiny to make everything unfold at precisely the right moment.  It's not that its against you- thats the old anti-hero storyline again. In fact, it seems pretty committed to ignoring your poor protagonist.   What kind of hero's journey is this?  Where's the magic sword and all that?  Your poor protagonist is more vulnerable and confused , but more lovable, than the way you've been writing them, and the world is more indifferent, and more obsessed with its own problems.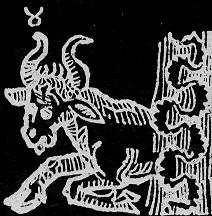 Taurus: The Bull
The life script you've been working with may be in need of some key revisions.  There's more to your character than you've been taking into account, unseen powers and a sometimes surprising selfishness.  Your protagonist isn't the victim you sometimes paint them as.  In fact, they may even be the aggressor sometimes. Give you main character a secret demon that lives inside them, a source of power and problems they have to struggle with.
There's also an issue with the themes of the story.  It's a more serious, more existential story than you thought it was.  There's more going on here than eating good food and riding comfortable couches.   There's a deep struggle to find real meaning in a troubled world.  Write that in.  Don't be afraid of alienating your audience with high minded fare- there's still plenty of eye candy.
Gemini: The Twins
The Twin's storyline has taken some bizarre twists and turns over the last few years.  It's become clear that the old script isn't really working out.  For your rewrite, you may want to consider a few things.
First, a number of the peripheral and supporting characters aren't quite who you expected them to be.  Some cameos have actually bent the storyline around them, catalyzing changes for both better and worse.   Your protagonist has had some pretty intense exchanges with these guest stars, too.  There's something about the back forth that's changed you, forcing you to look at things in a way you never have before.  These aren't extras, they're intriguing characters, with sub-plots swirling around them.  Write'em in.
Cancer: The Crab
In your rewrite, you're going to need to consider a few things.   First, there are the changes to the role your protagonist is playing in the world.  They may be quiet and unassuming, but they've become a lightning rod for change, a casual catalyst.  It's not the way you've been thinking about you main character, but it's the way things are these days.  It's a story of being the reluctant hero/ine playing an uncomfortably visible role times of crisis.  Write it in.
Then, of course, there's the love interest.  Your character is being drawn towards potent, transformative and challenging interactions- intimate encounters with the shadow.  These brushes with the dark side may be a new plot arc for the old romantic lead, or it may be someone else entirely.  Perhaps your character is being seduced nightly by a succubus or incubus, or is haunted by the ghost of a dead lover.  Regardless, you need to give the intense transformations triggered by the presence and/or absence of a heavy romantic lead more screen time.
Leo: The Lion
Hi Leo, you need to get to work editing the epic drama that is your life.    This chapter is a weird story of discovery, full of strange philosophies, supernatural phenomena and bizarre religions.  Your main character is having their worldview sincerely mutated.  Consider writing in some inexplicable experiences, as well as struggle with sanity as reality is re-shaped.  If you need inspiration, read some Philip K. Dick.
Then there is the slow, brutal pressure of concrete problems.  Maybe you thought your story only involved imperial luxury, and maybe it did, but the struggle to deal with concrete pressures is a bigger part of your tale than you'd figured.  If you're not writing this struggle with the mundane as heroic, you're selling your tale short.
Virgo: The Virgin
So it's time to consider re-writing some portions of the old life-script.  First thing to consider is the deals your character has made with people.  Partnerships have taken strange and unexpected courses. Getting less than expected, and more.    Consider writing in people bound together by strange circumstances, with relationships arising between characters that might not otherwise connect.  What binds them together?
Then there's the issue of what your main character's been trying to, thinking about, maybe creating.  It's a Manhattan project, a work of frightening ambition.  Maybe it's a child, perhaps its screenplay, but it's a great and terrible work which obsesses, fascinates and terrifies your main character.   Give it some screen time.
Libra: The Scales
You may need to re-think the way you're scripting the romantic lead in your production.  Whether they've mutated for the better or worse, the image of the Other has changed dramatically.  Maybe they've evolved from starving genius into well fed success, or maybe it's the other way around.  Regardless, they've changed, and more importantly, your protagonist's romantic patterns have changed as well.  Give your main character some screen time for trying to handle these changes, as well as some space to explore how the changing relationship dynamics are affecting the way they see themselves.
Then there's the whole issue of your character's back story.  The whole angle on family and origins that your character had has become something different entirely.  Perhaps your character  discovered they were adopted, or the descendent of a line of nobility extinguished from the rolls of history.  There's a secret hidden beneath the old origin story.  Maybe you need to pen a prequel.
Scorpio: The Scorpion
There are a few things you may want to consider in your life-script rewrite.  How about including a radical change in habits- maybe your character has started doing 4 hours of yoga a day, or perhaps they've started popping mouthfuls of pills.   Maybe its an epic struggle between good and evil, with the body as battlefield.  Make space in the story to deal with these conflicts and changes.
Then there's the pressure of the everyday.  Maybe your protagonist is popping those pills or doing that yoga to cope with the mounting pressure of a heavy schedule.  There's something about the environment your character is in that's pushing on them, changing them.  Where is the weird pressure coming from?  Did your protagonist move to Chernobyl, or is their neighborhood built on the site of an battlefield?  There's something heavy about the back and forth, the day to day.  There's a mystery to be solved.
Sagittarius: The Centaur
Sag, I have a few notes for your life script.  For one, I think you've been underestimating your character's capacity to create something revolutionary.  There weird genius brewing in your character's womb, a Frankenstein plot arc waiting to be born.
Then, of course, there is question of resources.  Is you protagonist going broke trying to bring their mad science to fruition?  Or perhaps the protagonist needs to go on a quest for the artifact that can power their mad experiments.   Whatever the form, you need to give the struggle for material necessities some more screen time.
Capricorn: The Goat
Your character is being asked to plunge into the heart of an intimidating structure.  Maybe it is an underworld labyrinth, a shady multinational corporation, or merely the matrix of the material world itself.  Even the prospect of this journey exerts a pressure on your protagonist, bringing their fears to the surface, changing them.  This is rich, Heart of Darkness type stuff.  Write it in.
Yet this journey doesn't make sense without the changing motives of your character, the element of growing radicalism, hidden revolutionary fervor, carefully concealed and nurtured.  Your character carries a hidden flame into the depths, maybe a lantern, maybe a grenade.  They're going to change the labyrinth they enter one way or another, either redeeming it or bringing it down.
Aquarius: The Waterbearer
Regarding that script your working with- there are a few edits I think you could afford to me.  First, your protagonist may have long term goals, some big quest they're on.  You may want to give the big quest a rest, and give more screen time to numerous side plots and small crisis that seem to pop up every week.  Your protagonist needs to be considerably more flexible and on call than you've been scripting them.
Then there is your character's shadow, which has come to play a larger role in what's going on.  Behind the frantic side plots is a struggle with internal demons.  Perhaps your protagonist is a sort of fence-riding Faust, tempted to make a deal with old devil, but too frightened to commit.  Give some screen time to this private struggle.  It's a potent storyline.
Pisces: The Fish
Now Pisces, there are a few important things to consider as you rewrite your script.  First, consider giving some screen time to the role of things.  You know, stuff.  As a Pisces, you may be in the habit of eschewing the material for the spiritual and emotional, but stuff matters.  Maybe your character wins the lottery, maybe they lose their house.  Maybe they come into possession of alien technology, or a cursed artifact.  Point is, consider how things, or the lack thereof, can change a story.
Then there's the matter of the supporting characters.  There have been some heavy cameos lately, supporting characters whose decisions are changing your protagonist.  Perhaps your hero/ine has been pulled into a conspiracy, or is trying to stay neutral amongst covert power struggles.  You've got to make room in the story for these potent supporting characters.
Private Consultations