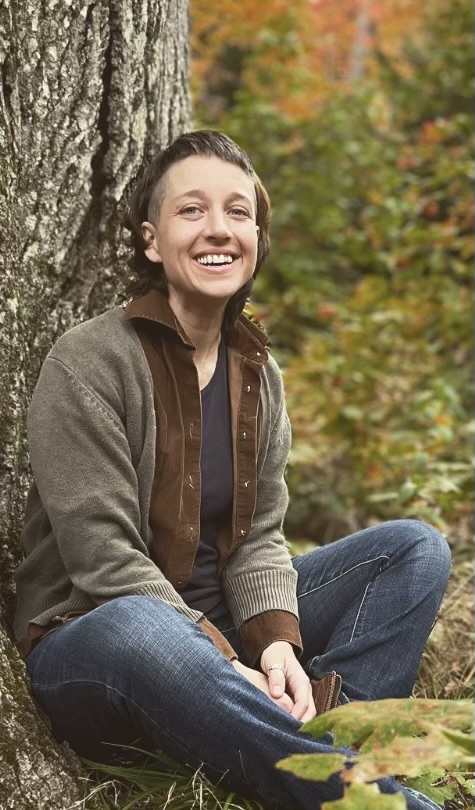 Consultations / Specialties
— Fast Availability (within 3 weeks)
— Annual Consultations
— Macro Timing, Life-Arcs
— Natal Chart Remediation
— Synastry / Compatibility
— Sphere + Sundry Selections
— Electional Astrology
— Astrological Magic
Amy Green (they/she) is a consulting Astrologer with an approachable and caring consultation practice, ready to meet clients from all walks of life exactly where they are. They are a TA in Austin's FOA program and offer private tutoring sessions.
Green is a technically formidable Astrologer, bringing charts to life with elegant accuracy in a grounded and accessible way for clients and students alike. They are adept at accurately timing the overlapping arcs of life events and are a devoted student of remediation and astrological magic.
Polyam-friendly, kink fluent, and sex positive, Green is trauma-informed and can speak to a wide range of neurodivergent experiences. They have studied child development and alternative educational theory, both as an academic and as a parent. They have directly supported over 100 caregivers and 150 children through the specific crisis of child sexual assault. Green is regularly brought in as an Astrologer to assist in local community and movement circles addressing harm and repair.
Since opening their practice to the public in 2016, Green has appeared as a podcast guest and guest lecturer on topics ranging from 'Astrology for Artists, Musicians, and Writers' to 'Anti-Capitalist Astrology', as well as hosting beginner workshops for local community and queer youth. They offer an informal weekly update on their podcast 'Amy Green Saying Stuff'.
Mercury & Venus: Combinations, the Lot of Works, and Timing

Green singled out Mercury and Venus combinations to study in depth, intrigued by the compelling accuracy achieved by techniques found in the texts of Firmicus Maternus and Abū Ma'shar.

From October of 2021 to December of 2022, Green solicited and gave 108 beta test readings for visual artists, music artists, literary artists, and astrologers. Through these conversations, Green tracked artist preferences in mediums and conceptual aims, as well as important dates and experiences around crucial skill development and public showings, publications, and awards.

This research had three branches of focus:

First, to explore the accuracy of planetary phase, house, dignity, and aspect relationships of Mercury and Venus according to Firmicus and to translate that into contemporary consultation language. Participants specifically enhanced and affirmed the descriptive capabilities of term rulership.

Second, to survey the usefulness of a 10th house lot described in 'the Great Introduction' by Abū Ma'shar. It is calculated using Mercury and Venus and called the Lot of Those Who Work With Their Own Hands and Businesses, shortened here to the Lot of Works. Through planet contacts, sign rulership, and term rulership, the Lot of Works was most descriptive of the artworks themselves, and was particularly good at indicating preferences for specific mediums.

Third, to explore a planetary releasing timing technique called 'the Decades', described as The Ruler of the Times in Book II and VI of 'Mathesis' by Firmicus Maternus as it relates to Mercury and Venus time periods. In addition to the times when the Mercury and Venus combinations were activated, the ruler of the Lot of Works and Lot of Spirit were also found to indicate significant times in each participants' journey in the arts.

At the time of their presentation, Green emphasized the importance of layering multiple sect distinctions when delineating Mercury and Venus. They continue to offer this synthesis of techniques to clients through a reading called Beyond the Fifth House: Creative Process with Mercury & Venus.

Green is currently developing these findings into an accessible reference pamphlet on delineating the Lot of Works.
In addition to supplying a massive amount of rich and useful direct instruction, this series of classes empowers students to know how to keep learning. Austin is an undeniably effective teacher and accomplished practitioner. His gut instincts for delivering material and using words that do it justice are spot on. He builds foundational principles and rationale into a satisfyingly cohesive astrological framework while helping students build magical capacity. I attribute learning from Austin for the massive leaps in the quality of what I can do as an astrologer. I've gone from being a somewhat useful astrologer to being a powerful one. Factoring in the higher quality of life that planetary magic makes possible, it's difficult to overstate the positive impact of this whole program.