Astrology of Friday, February 9th 2018
February 8, 2018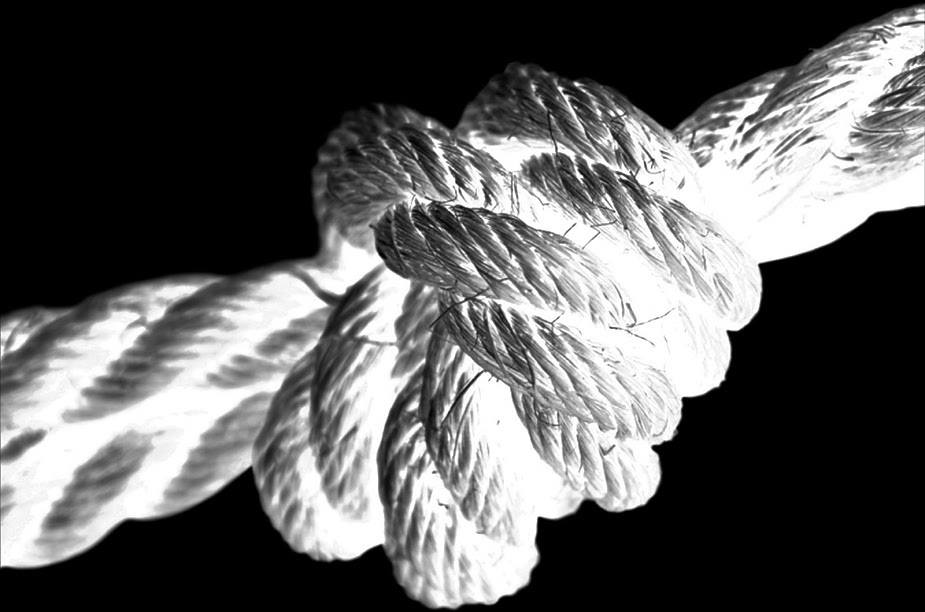 Astrology Feb 9 – 18 (♒III): The Anatomy of a Knot
February 10, 2018
The Moon in Sagittarius trines Uranus early on Saturday, starting things off with a high-voltage zap. Meanwhile, the Sun in Aquarius perfects a square with Jupiter in Scorpio, connecting the mind's capacity for objectivity with the intimate wisdom we can access only through deeply felt and intuitive contact.
The afternoon holds Venus' pleasing shift into Pisces. Venus is powerful in the sign of the Fishes, as it is her exaltation. Pleasure and relief are easier to find ,and conflicts are more easily dissolved or ignored. Venus in Pisces is also particularly favorable for poetry and music. Venus will be in the Fishes' sign until March 6th.
The Moon enters practical Capricorn during the early evening, and has the good fortune to aspect newly-ingressed Venus in Pisces immediately. This makes for a pleasant evening, and serves to introduce oceanic Venus.
Horoscopes & Ongoing Influences
Moon in Sagittarius -> Capricorn, 4th Quarter
Moon Trine Uranus: Feb 10 2018 8:39 AM
Venus Enters Pisces: Feb 10 2018 3:19 PM
Sun Square Jupiter: Feb 10 2018 3:20 PM
Moon Enters Capricorn: Feb 10 2018 6:20 PM
Moon Sextile Venus: Feb 10 2018 6:43 PM
See Current Chart