Astrology of Saturday, April 29th
April 28, 2017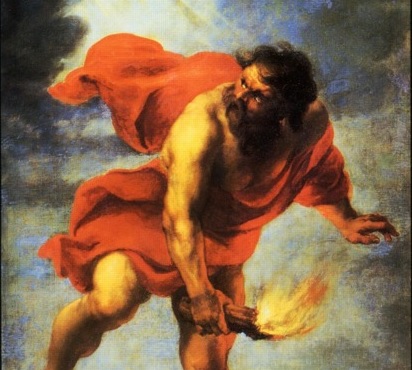 May 2017: The Torch of Prometheus
May 1, 2017
Sunday begins with a pleasant sextile between the nurturing Moon in Cancer and the steady Sun in Taurus. This accord between the lights lends the day a certain ambient amiability. This harmony glides toward gentle fantasy as the Moon moves into a sunset trine with Neptune in Pisces.
The night hours see the Moon in Cancer square Jupiter in Libra, which gives them a social and somewhat buoyant quality. Finally, late-late night, Luna comes into opposition with Pluto, permitting a few phantoms to haunt the pre-dawn hours
April Essay
Moon Sextile Sun: Apr 30 2017 12:22 PM
Moon Trine Neptune: Apr 30 2017 5:27 PM
Moon Square Jupiter: Apr 30 2017 8:25 PM
Moon Opposite Pluto: May 01 2017 3:04 AM
See Current Chart
Austin Coppock is an astrologer, author, and teacher best known for his book on the Decans, as well as routine appearances on The Astrology Podcast. He began writing horoscope columns in 2004, which evolved into the publication of a series of
annual almanacs
and the Online Almanac project (powered by
Patreon
).
Periodical writing has ceased for some time, as Austin's focus became building his 3-year
Fundamentals of Astrology
course, electing talismans / materia for
Sphere + Sundry
, and finalizing the second edition of
36 Faces
, due in mid-summer (or fall) 2023.