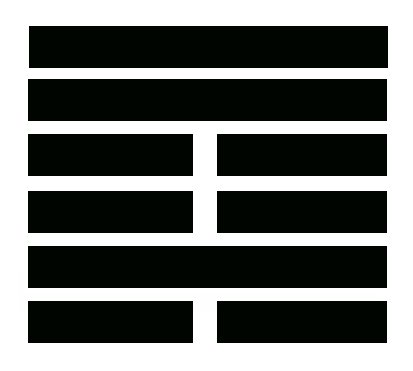 June 2017: Winds Above, Waters Below
May 31, 2017

Astrology of Friday, June 2nd
June 1, 2017
June begins with Venus' trine with Saturn. The connection between these two spheres brings up complicated feelings about agreements made and restrictions previously accepted. Venus' pending conjunction with rebellious Uranus complicates this matter by emphasizing the importance of freedom and authenticity. Those keyed to these configurations will wrestle with what's fun, what's necessary and what's true, with the contest likely left unresolved.
Though the Moon is in precise Virgo for all of Thursday, Luna's mid-day opposition with Neptune may blur the details for a bit. The tide of fuzziness slowly recedes as the day continues, though, leaving things increasingly clear as the Moon heads toward a late night trine with Mercury in Taurus. The day is thus good for labor, save for the hours surrounding the opposition with Neptune.
Astrology of June Essay
Moon in Virgo, 2nd Quarter
Purva Phalguni
Venus Trine Saturn: Jun 01 2017 8:22 AM
Moon Opposite Neptune: Jun 01 2017 11:18 AM
Moon Trine Pluto: Jun 01 2017 8:12 PM
Moon Trine Mercury: Jun 02 2017 2:00 AM
See Current Chart
Austin Coppock is an astrologer, author, and teacher based in Southern Oregon. His astrological studies include modern, medieval, ancient, and Vedic astrology, which he applies in consultation with private individuals, and teaches in a 3-year curriculum, the Fundamentals of Astrology.