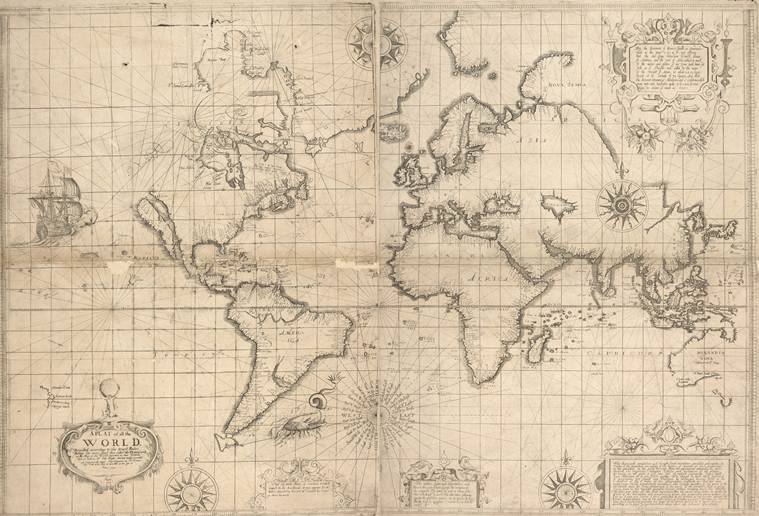 Astrology Nov 22nd – Dec 1st (♐️I): Obstacle Cartography
November 22, 2017

Astrology of Thursday, November 23rd
November 22, 2017
The Moon conjuncts Pluto in Capricorn on Wednesday and then sextiles Venus in Scorpio shortly thereafter, continuing the themes activated by yesterday's Venus-Pluto sextile — dark moods, difficult feelings and hidden insights.
After spending the middle of the day with Pluto and Venus, the Moon shifts attentions to Mars in Libra and Uranus in Aries. Luna squares both Mars and Uranus, activating the unstable opposition between the two. Energy-spikes and irritations are both likely. If you have a temper, take care not to fly off the handle, as Mars and Uranus are more than happy to facilitate a fit.
While all of this occurs, Neptune stations direct in Pisces. Somewhere in the background, the distant blue planet puts it into drive, ending its annual four month retrograde period. Though it is not the most dramatic influence, some will hear the roar of the sea echoing behind the day, and feel the tides imagination start to surge forward again.
Astrology of Nov 22nd – Dec 1st
Moon in Capricorn, 1st Quarter
Neptune Stations Direct: Nov 22 2017 6:21 AM
Moon Conjunct Pluto: Nov 22 2017 11:00 AM
Moon Sextile Venus: Nov 22 2017 2:39 PM
Moon Square Mars: Nov 22 2017 3:17 PM
Moon Square Uranus: Nov 23 2017 2:33 AM
See Current Chart