The Full Moon Tuesday night (8/20) washes over the landscape of an unfinished season.  So much has happened since the solstice.  Grand water trines rolled across my hemisphere's summer, like water wheels spun by a swollen human river of alcohol, sweat and tears, and yet its nature was nothing less than the fierce and meandering Tao itself.  After the floods came the storms spun up by the T-squares, and in lightning-lit volcanic vistas I saw revolution, resistance and revelation.  There has been chaos aplenty in the sky-writing, yet what has fallen to earth has already provided a rare fertilizer, and strange blooms are fast emerging.
As the Sun rolls close to the harvest fields of Virgo, the inherent bounty of this chaotic harvest is becoming clear.  The planets are clicking their way into the best positions they will hold this year. It will soon be time to reap,  and to spin surprise, stress and sorrow into a golden thread.
But now, before all that, on the second Full Moon in Aquarius in a single month, it is time to step back from this summer's roiling cauldron of experienc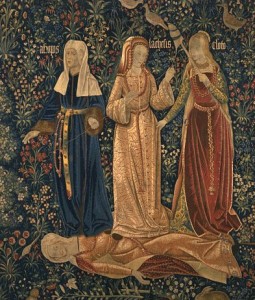 es.  It is more than a step back that is required, though- it is a step outside of- a separation from, a classic alchemical solve.   Let the silver light, like a divine razor, cut loose your spirit from the fullness of your mind and heart.
Hovering, outside, free- having climbed shafts of lunar light, look upon the patterns spun by the summer's weaving wheel as well as those  sliced unexpectedly.    The three Daughters of Necessity, complete with looms and scissors, hover over this scene of life, spinning, measuring and cutting with abandon.  The thread is the fabric of your life, and it is hard not feel their every touch upon its fibers.  Yet from this distance there is no pleasure, no pain- just the simple truth of patterns spun, measured and cut.   You'll be back inside this scene soon enough, standing tiny on one of those massive braids, winning and losing, hoping and despairing, fighting on.  But for now you're somewhere above, somewhere outside, watching it , comprehending things from an angle normally denied.   So take a moment to consider the elegant tangle in the light of a rare Moon.
Talks and Travels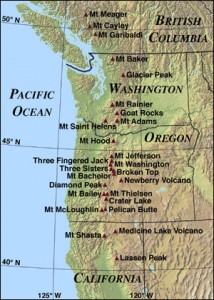 I'm traveling to the great Northwest once again this September.  I'll be at the Esoteric Book Conference in Seattle on Sept. 14th-15th.  On the following Tuesday, the 17th, I am scheduled to appear with none other than Nick Dagan Best at an as-yet-undisclosed location in Seattle for a night of astrology and history.  More information as details coagulate.
I'll be in Seattle and then Portland during the following week, with plenty of time available for readings.  If you're interested in making an appointment with me in the Northwest, please email me at ac@austincoppock.com as soon as possible.  I also have some time for readings before my mid-September- let me know if you'd like to schedule a consultation before I hit the road again.