Aeolian Processes
While May began with a brutal trudge, its last third is characterized by manic speed.   Good tidings and ill are born aloft on potent winds, whose bluster shapes the land below.
From the 2013 Astrologica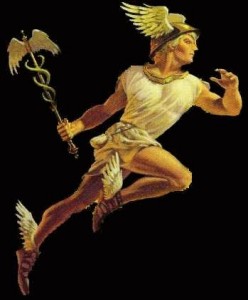 l Almanac–
"The Sun leaves the pastures of Taurus behind on the 20th, when it enters the dizzying geometries of Gemini.  The real story on the 20th, though, is Uranus in Aries' exact square with Pluto in Capricorn, the third installment in the multiyear series of clashes between the two bodies.  This clash halos the days surrounding it with a cackling nimbus of chaotic but transformative energy.  For more detail on the Uranus-Pluto squares, refer to the "The Uranus Pluto Squares."
Uranus and Pluto's clash kicks off the electric last third of May , which sees the Sun, Mercury, Venus and Jupiter all in Gemini.  Mercury, Venus and Jupiter  cluster as a bright trio in the evening sky.  This triad of planets heralds a series of realizations and ideas, sending a surge through the collective nervous system.  There is a manic euphoria here.  As brilliant ideas fire in synapses, people connect and exchange  mental energy.  Wings spread and coast on mighty thermals."
The Full Moon in Sagittarius kicks these configurations into overdrive.  This Full Moon has been billed as a dramatic third eclipse, but this this is a hard case to argue, for  the Full Moon of May 24th will not be visibly darkened, nor reddened, from any place on earth.  It's shadowing is so slight that it is imperceptible the naked eye.  It can thus only be considered an eclipse by the most technical definitions.  It is, however, for a variety of reasons, a super-potent lunation.

From the 2013 Astrological Almanac–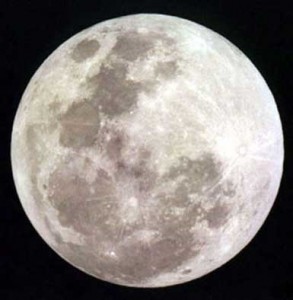 "The Full Moon in Sagittarius occurs in the midst of all this mercurial mojo, on May 24th.  This lunation calls for us to yoke this wild mental energy to a purpose, to give these ideas a direction.  It is not so easy, though, for Neptune squares both the Sun and Moon here, dragging intentions sideways.  The other blue planet, and the imaginative, mystical host it marshals demand to be part of this unification.   The fabric of dream must be woven into the vision and the goal.   The element of this power is not air, but water, and water does not move as the crow flies.  It moves as a dream moves- circular and mysterious, yet ultimately efficient.  The way forward is not a straight line, but a Phillip K Dick style journey through shifting layers of reality."

This Full Moon occurs opposite the cluster of Mercury, Venus and Jupiter in Gemini, a combination which promises a bounty of benefic activity.  While the honey of the gods may proceed from this trio, Mars spends the weekend in conjunction with Caput Algol, a fixed star with a fearsome reputation.  The best and a pinch of the worst are blended together by the rapid motion of May's end.

[icegram messages="9737"]