Context
July 30, 2012
A Little Further
August 14, 2012
This week is easier than the ones that preceded it. Venus enters Cancer on Tuesday morning, which is follow shortly by Mercury's long awaited direct station.  The upcoming Mars-Saturn conjunction adds a bit of pressure, but compared to the scenes recently concluded and the one up next, it's a nice break.  Take the time to stretch out and enjoy the downtime between dramas, but remember that there is a difference between an intermission and a conclusion.
Message Status: Sent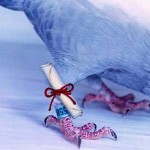 After weeks retrograde, Mercury finally assumes direct motion this Tuesday, pointing the way out of a variety of communication snarls, technical glitches and plans caught in limbo.  Although Mercury changes direction this week, the messenger still has a couple weeks of work to do straightening things out.  Move toward solutions, but be patient about progress.
The Celestial MILF
Due to her recent retrograde, Venus has been in Gemini for an unusual stretch of time- nearly 4 months.  This Tuesday Venus quits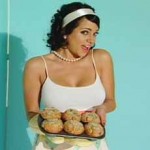 Gemini for Cancer, exchanging her faery wings for a MILF outfit.
Venus' time Cancer illuminates our relationships with those closest to us.  Old friends and family are highlighted here as we are called back to inspect our inner circle.  Reconsolidating core relationships is favored at this time, as is developing intimacy with new people.  Casual relating is, however, less favorable, as there is a natural withdrawal of the passions from the surface.  Venus in Cancer amplifies people's needs for comfort and security, and smiles upon caretaking of many sorts. Venus will be in Cancer until September 6th.
Venus' stroll through Cancer this year is initially padded by a pleasant, dreamy trine to Neptune in Pisces, but next week will involve a  brief but rather unpleasant T-square with Uranus and Pluto, on the 15th and 16th.  This T-square also happens to coincide with Mars and Saturn's pending conjunction in Libra.
Of Noses and Grindstones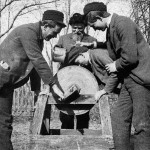 Although not exact until the 15th, Mars' upcoming conjunction with Saturn in late Libra undercuts the otherwise pleasant energy of the week.  This team up of traditional malefics amplifies tensions and stains attitudes.  Aside from the random unpleasantness this pair stirs up, they also oversee some serious deadlines, providing an ambient pressure that is probably helpful in the context of an otherwise lazy week.
No horoscopes this week.
Mars, Saturn and I have some serious business to attend to.