Astrology 9th-15th: The Relating Triad
January 10, 2012
Astrology 16th-22nd: Bubble, Bubble…
January 17, 2012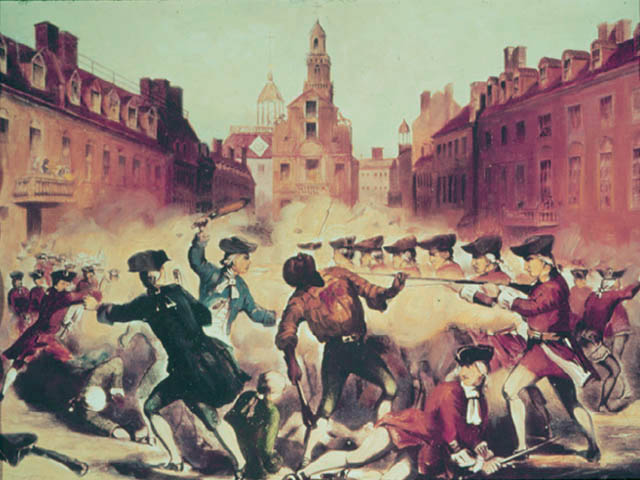 2011-2015
Uranus in Aries and Pluto in Capricorn have moved into place for a series of squares, a difficult relationship they will be in for the next several years.  This friction between archetypal forces defined much of 2011's big news and will continue to characterize the big story until well into 2015. The backdrop of this slow conflict has innumerable manifestations, but they all proceed from the same core dynamic and can be sorted into a few hot topics.
Sparks
Uranus in Aries is bright, sudden, fiery, independent and idealistic.  It represents the willingness to revolt and rebel in order to achieve greater individual freedom and empowerment. Pluto in Capricorn, on the other hand, is dark, slow, heavy, authoritative and pragmatic.  It signifies the evolutionary challenge of adapting to difficult material circumstances.  It is supremely practical and anti-idealistic to an extreme.
When we compare the significations of these bodies, it is easy to see the conflicts.  Uranus spurs us to seek independence and freedom, while Pluto demands submission and order.  Uranus sparks idealism, and Pluto counters with necessity.  Uranus adds energy, stirs things up and creates chaos;  Pluto consolidates connections and builds order.
Now that the clashing rocks can be plainly seen, let us now turn our minds to the sparks which leap from their friction.
Vicious Cycles
The most obvious feature of the Uranus-Pluto squares will be a continuation of the wide-spread civil unrest.  These conflicts  began in early 2011 as Uranus and Pluto moved into position for their little dance.  It began with the Arab Spring, but continued onward into rioting in London, massive demonstrations in Chile and China and finally the Occupy movement.  Heightened levels of civil unrest in all regions of the globe will be a mainstay for the next several years.
Now, riots, demonstrations and revolutions cannot fail to provoke a response from the powers that be.  The backlash, which is Pluto in Capricorn's business, involves tighter enforcement of existing laws and a curtailment of civil liberties.  Which, of course, provokes more civil unrest.  It's a merry-go-round that a number of nations and their people will ride for the next several years.
Wild West No More
While the main front for the Uranus-Pluto squares is the public square, it would be foolish to ignore the increasingly politicized virtual world.  Not only have the major protest movements thus far made unprecedented use of networking technology, but the virtual world itself is ablaze with the same conflicts of freedom vs. law and idealism vs. necessity.
Under the Uranus-Pluto squares we see the science fiction dream of cyber war start to become a geopolitical reality.  On the idealistic "freedom" side, we see hacker collectives such as Anonymous and Wikileaks breaching the security systems of corporations and nations alike.  States and corporations, the non-geographical nations of our day, are also working hard to learn to control and defend their virtual space.
This conflict between state/corporate powers and independent, technologically empowered people will run through the entirety of the Pluto-Uranus squares (2011-15).  The likely result will be increased attempts to police the internet and amplified resistance to the same.  This tension will give birth to a slowly escalating cyber arms race as the internet's infinite fields enter the world of geopolitical importance.   William Gibson, here we come.
Centrifugal and Centripetal Forces
Archetypally, Pluto in Capricorn represents a push toward centralization.  Geopolitically, this manifests as a steady pressure towards greater integration of the world into a single political and economic system.  All stones must participate in the new pyramid.  Uranus in Aries, on the other hand, strikes for the autonomy of individual entities.  It is a radically independent energy which resists all attempts curtail sovereignty.
There is an essential conflict between one pull toward centralization and another toward heterogeneous autonomy.  These contending forces can be seen clearly in the current state of the world.  Capital attempts to lace together the entire world into one market, seeking a capitalist apotheosis.  Trading relationships require laws to regulate and stabilize them.  This process of globalization, currently presided over by Pluto in Capricorn, inevitably provokes resistance.  Existing cultures and economies are disrupted and the response, overseen by Uranus in Aries, is to reduce or sever these connections in order to create distance from the power of globalization.
The amount of connection between different countries and cultures is greater, on a global level, than it has ever been, and is proceeding at a breakneck pace.  These changes create internal contradictions within the constituent national bodies which pull each nation inwards in order to deal with the friction.  These turns inward will complicate the centralizing force of globalization during the years of Uranus' squares to Pluto, but are unlikely to arrest or reverse it.
These centripetal vs. centrifugal conflicts are playing out not only a global level, but on regional and nation levels as well.  In the US, the conflict is embodied in the pre-election debates as the issue of States vs. Federal power.  In the Euro-zone, it is the one currency's pull towards greater integration vs. the individual needs of the cultures and countries involved.  These issues of centralization vs. sovereignty are something we can expect to continue to see for the next several years.
Revolution and Acceptance
While the effect is most visible on a geopolitical level, Uranus and Pluto's squares also have a powerful effect on individual lives.  The theme of the conflicts is very similar, but as intricate and detailed as any biography.  Unlike nation-states we, as individuals, have a capacity to moderate, mediate and ultimately harmonize conflicting forces in a way that lumbering geopolitical behemoths simply cannot.
The first step is recognizing that both revolt and acceptance are valid principles.  What can be improved should be, while what is inevitable is best met with acceptance.  Thus we must recognize where we could use some radical change and revolutionary daring, and where we could use a pragmatic acceptance of what must be.  Accepting both, yet being overcome by neither, we can stage a successful revolution within the confines of what must be.