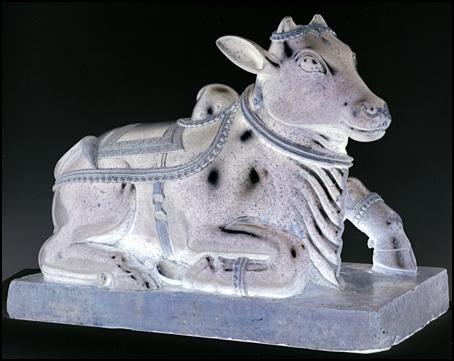 Jupiter in Taurus: Lao Tzu's Bull
May 25, 2011
Podcasts
June 1, 2011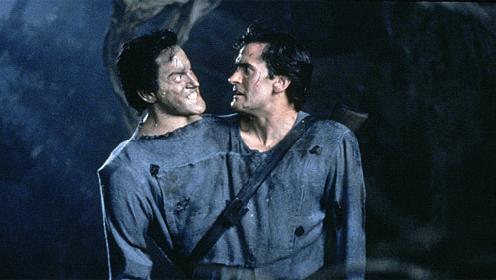 The skies are busy this week, kicking off a month of serious transitions.  First we're treated to a partial solar eclipse on June 1st, which is followed by Mercury's entry into Gemini and Neptune's retrograde station on the 2nd.  Then, on the 4th, Jupiter jumps into Taurus, where the big planet will reside for the next year.
All Aboard
With this Wednesday's solar eclipse, we enter yet another bardo, a space between spaces.  As half the Sun turns black, we turn onto the old backroad that runs where the polished highways and shining paths just can't.  This indirect way takes us to places usually off limits, shows us sights otherwise unseen.  Our guides will be none other than the dragon's head and tail, the rascally comedy duo Rahu and Ketu.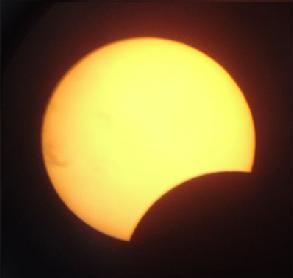 These crooked paths open twice a year, with one eclipse sucking us in and the next spitting us out.  But this time around around the path will be longer and stranger.  Instead of the usual 2, we're treated to 3 eclipses in a row.  June 1st holds a partial solar eclipse in Gemini, while a full lunar eclipse in Sagittarius waits on June 15th.  Finally, instead of escape, we'll be treated to a third and final eclipse on July 1st, a partial solar one in Cancer, directly opposite Pluto.
Doppelganger!
This week's installment in the Gemini-Sagittarius series, June 1st's partial solar eclipse in Gemini will shine its black light on places where we have wasted our energy with insufficient focus.  We will be asked to call into question our tendencies to reach for too many things at once, to divide our focus one too many times and to try to be too many things to too many people.  But the way is crooked, and to unify ourselves, we must first become aware of excessive division.  Thus under this week's eclipse many may actually be confronted with chaotic multiplicities.  Expect to meet your evil twin, or better yet, find out there are actually some evil triplets out there.
Fast Forward: Mercury into Gemini
Mercury enters Gemini, it's own sign, on June 2nd, the day after the partial solar eclipse.  Mercury is smart and fast in Gemini, speeding up communications and thought processes.  Mercury follows hot on the heels of the eclipsed solar chariot, swiftly disappearing from the night sky, and finally catching the Sun on June 12th for a lovely kazimi.  Mercury's pursuit of the Sun will see insights that emerge beneath the eclipse gain clarity rapidly.
Sea Change: Neptune's Retrograde Station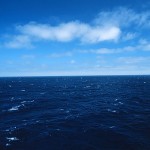 Neptune stations retrograde this week in the first degree of Pisces, the watery, psychedelic planet declaring its intentions to retreat back to the rational confines of Aquarius.  Neptune re-enters Aquarius on August 4th, but will station direct on November 9th  and then enter Pisces again in January of 2012, where it will stay until 2024.
Neptune's retrograde station strips the veils from things, unmasking situations and pulls us to confront reality more directly.
Mooo-vin On: Jupiter enters Taurus
The week concludes with Jupiter's entrance into Taurus on June 4th.  Jupiter will be within the stabilizing confines of Taurus until June 11th, 2012.  For a more complete description of the character of Jupiter in Taurus, complete with horoscopes, please refer to Jupiter in Taurus: Lao-Tzu's Bull.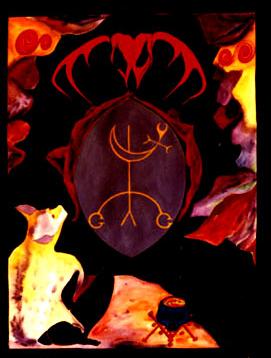 HOROSCOPES
Horoscopes are not a real chart reading by an experienced astrologer.  However, they are fun and can be reasonably accurate.  In addition to referring to your Sun sign, read your from Ascendant and Moon if you know them.  If you don't, find out. I'm a long time fan of the free chart generation software at astro.com.
Oh, and if you're still concerned that your sign has changed, get a little clarity here.
Aries:  The Ram
The solar eclipse on June 1st calls for you to notice how energy spent in casual social relationships and in accomplishing near-by goals is distracting you from achieving your long term goals.
Mercury's ingress into Gemini on Thursday brings your thinking to just how much time you waste thinking.  Expect a rapid fire tour of helpful and unnecessary ideas over the next few weeks.
Taurus:  The Bull
The eclipses shine a black light on your personal resources, asking if you might not do better if you combined your peanut butter with someone else's jelly.  This cycle sees you moving away from independence and toward interdependence.  Or co-dependence, if you're into that.
Mercury's ingress into Gemini on Thursday, the day after the eclipse, brings your mind to your money, and your money to your mind.  An abundance of insights into how you can stop poking holes in your wallet will be available to you over the next few weeks.
Gemini:  The Twins
The eclipses call for you to be less fascinated with all of your many selves and take a good look at other people.  A party with all of your multiple personalities is not a social life.  Make some room for the people that live outside of your head.
Mercury's ingress into Gemini the day after the eclipse intensifies your considerations about who you could and should be.  Give your mind a few weeks to present all of the masks before making your selection.
Cancer:  The Crab
This cycle of eclipses focuses on escaping from the maze of riddles in your head and focusing on the concrete work before you.
Mercury's ingress into Gemini on June 2nd stirs up a nest of bees in the back of your head, little stinging thoughts.  You'll need to attend to a number of peripheral matters while trying to decipher what your brain is actually trying to say to you.
Leo: The Lion
For you, Leo, this cycle of eclipses asks that you spend less time concerned with what people may think or say about you, and instead bring your focus back around to what you're actually doing with your energy.
Mercury's ingress into Gemini on June 2nd stimulates connections with friends, contacts and other peers for the next few weeks.  Your secret mission is to figure out how much of this is a waste of your time.
Virgo:  The Virgin
This cycle of eclipses asks that you let go of unnecessarily divided professional interests and instead focus on where you are and who you're with.  Consider your foundations.
Mercury's ingress into Gemini on June 2nd brings your thoughts to changes that need to be made in your professional life.  Let this rapid fire few weeks offer some answers.
Libra: The Scales
The eclipses shine a darklight on your long term goals, asking if your numerous efforts in that direction might not be better placed in the more immediate opportunities that surround you.
Mercury's ingress into Gemini on June 2nd stirs up thoughts about the number of roads you might travel.  Set aside some patience for yourself as you stare into your future, thinking your way down strange highways.
Scorpio: The Scorpio
The eclipses call for you to learn to stop sharing.  Well, sort of.  There will likely be a series of shifts that pull you away from participating in partnerships and groups and into relying on what you bring to the table by your lonesome.
Mercury's ingress into Gemini on June 2nd brings your thoughts to what you share with people, and what you don't.  Not to mention what others share with you.  Spend some of the next few weeks analyzing the nature of your exchanges.
Sagittarius: The Archer
The eclipses reinforce just how awesome you really are, and how right you've been the whole time, about everything.  Well, it may feel like that.  Nonetheless, this cycle of eclipses is concerned with concentrating your energy on who you are and what you can do.  If a little happy delusion is helpful, then so be it.
Mercury's ingress into Gemini on June 2nd brings your thoughts to the status of your relationships.  Not only the current situation illuminated by the Sun's eclipse, but the longer term patterns you participate in.
Capricorn:  The Goat
This cycle of eclipses sheds its blacklight illumination on your subconscious issues.  The shift here is a movement away from focusing on external problems, and instead bringing your mind to bear on the parts of your psyche which have been generating those mistakes.
Mercury's ingress into Gemini on June 2nd steers your thinking toward your habits, the ones you like and especially the ones you don't.  What needs to change?
Aquarius:  The Water Bearer
For you, Aquarius, this cycle of eclipses asks that you spend less time concerned with a hundred creative thoughts, and instead focus your energy on connecting those thoughts to people who may be in position to appreciate them.
Mercury's ingress into Gemini on June 2nd reinforces the eclipse' focus on bringing ideas to market.  The next few weeks may be very creative, but you've got to do something with that creativity.
Pisces:  The Fishes
The pair of eclipses in Gemini and Sagittarius ask that you be a little less concerned with where you are and come from, and to spend a little bit of that misused energy to get where you are going.
Mercury's ingress into Gemini on June 2nd brings your mind to bear on your foundations, helping you analyze where, exactly, you're coming from.
Sale! Now 25% Off!
Like this?  Want more?  Get an entire year's worth of astrological insight with the 2011 Astrological Almanac.
Private Consultations
If you find yourself a little confused by the strange waters of the season, or interested in a personalized map of those yet to come, consider a consultation.  For details, click here.  Send inquiries to ac@austincoppock.com.