Astrology Dec 12th – 20th (♐️III): Chop Wood, Carry Fire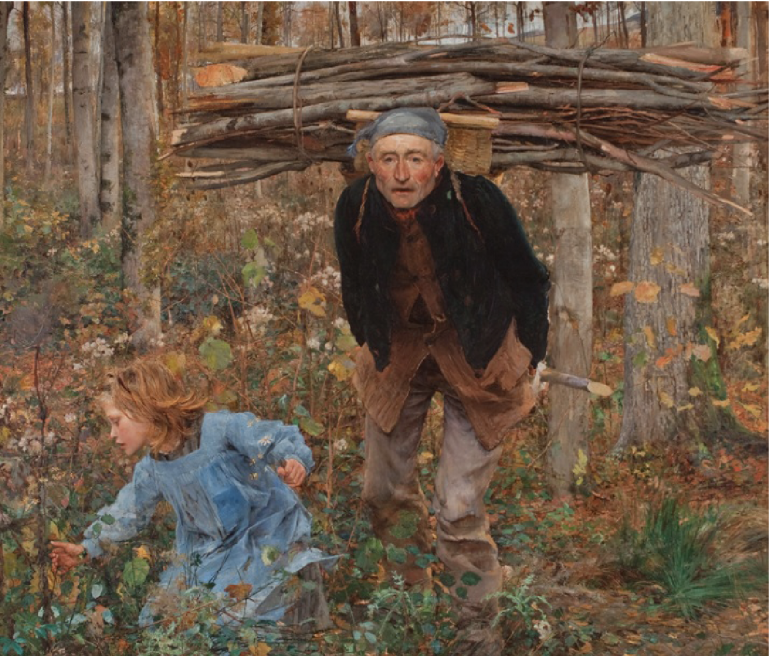 The Sun rises in the third and final decan of Sagittarius for the first time this year on December 12th. Traditions provides us with difficult images for this set of ten degrees.
Exhausted, a man trudges through the 10 of Wands, his mind stretched between his burden and his destination. He is Frodo alone, climbing up Mt. Doom's steep slope. It must be done. A different figure, wearing a golden cap, slays a man. He's come too far to stop now. Finally, another rides a horse until it collapses. The message must be delivered. Lives depend on it.
As I wrote of this decan in 36 Faces: "It is unsurprising that we find Saturn named ruler of this face in most texts. The slow planet's power brings limitations to the surface, and heaps obligations on those who its rays fall upon. Yet other texts call the Sun the ruler of this decan, for rays of will shine fiercely here."
A primordial goddess, Necessity, here holds sway. When we look back, we see her behind us, hot on our heels like a wolf, red-eyed and baleful. Yet she also beckons from just over the next hill, glowing gold and warm, her arms wide to congratulate and embrace. We just have to get there.
These images appropriately appear in the 10 days before the December solstice, being the end of a season, and almost the year. Yet there is more to it this time, as 2017's final decan of Sagittarius holds within it Saturn's final days in the Archer's sign. The leaden planet has been in Sagittarius since 2015, but moves into Capricorn on the 19th. With Saturn's transition, we enter a long winter — one which will last through the end of the decade. We make the transition from one three year Saturn season to another.
Thus, we are now at a transitional point, the Janus-faced juncture between one time and another. One face looks forward in anticipation and fear, the other looks back, seeking wisdom into what has already occurred. The planets' alignments facilitate this. Mercury and the Sun conjoin in the final decan of Sagittarius on the 12th, focusing thoughts on how we got here, and the New Moon in Sagittarius on the 17th is closely conjunct Saturn in Sagittarius, opening the skies for contemplation on Saturn's last days in the sign.
So we come to the end of Saturn's time in Sagittarius. How did you fair on its frantic, exhausting obstacle course? What battles did you fight? What bridges did you burn, and which did you cross? What wands did you manage to acquire and carry through the last 3 years?
The coming season doesn't need wands and arrows, it needs firewood. It doesn't need fiery spectacle, it needs a hearth. Maybe they aren't wands you're carrying, but logs, wood for the winter. They hide the promise of fire within them, each one a quiet, portable increment of Summer light.
It is a long winter we're due for, and like any slow thing, it will come on slow, as well. It may take much of 2018 for folks to notice the snow falling, the winds shifting. But if you pause for a second, you can smell it in the air, you can hear the silence coming. There's still time to stock the cabin, and make sure the livestock are fed and warm.
Overview
Mercury Conjunct The Sun: An Arrow of Light
On December 12th, retrograde Mercury and the Sun conjoin at 21 degrees Sagittarius. Here, with Mercury between the Sun and the Earth, the swift planet acts as a magnifying glass for the solar light, allowing that radiance to penetrate deep into the details of ongoing matters. This moment is the dead-center of Mercury's retrograde, and provides an opportunity for piercing clarity. Do not merely look at problems, look through them — see what lies beyond. This conjunction is not necessarily an auspicious time for action, but it is an excellent one for contemplation and conversation.
Mercury Conjunct Venus: A Hemaphroditic Moment
A few days after union with the Sun, on the 15th, retrograde Mercury conjoins Venus in Sagittarius, bringing the heart and mind together for a brief conference. This conjunctio helps bring emotional coherence to the reconfigurations which Mercury's retrograde has called for. It also provides a nice, albeit temporary, boost to creative work.
The New Moon in Sagittarius: Here We Are
The New Moon in Sagittarius brings the lunar cycle to an end on December 17th. This lunation sees the Sun and Moon align right next to Saturn in Sagittarius, only days before the slow planet makes its micro-epochal ingress into Capricorn. The New Moon is always a night best suited to contemplation, but this one is doubly so. It has a quiet and serious ambiance, perfect for reflection on just how far you've come and what you've endured since Saturn entered Sagittarius 3 years ago.
Saturn Enters Capricorn: What The Goat's Strange Eyes See
On December 19th, Saturn enters Capricorn, the sign in which it will spend the rest of the decade. Cold, heavy and austere, Saturn in Capricorn builds mighty fortifications, comes down hard on the unrepentant, and teaches of secrets thought lost to dusty tombs. Look for an extended article on Saturn in Capricorn to arrive as the slow planet steps into the Goat's sign.
HOROSCOPES
Horoscopes are not a real chart reading by an experienced astrologer. They are fun and can be reasonably accurate, however. In addition to referring to your Sun sign, read from your Ascendant and Moon if you know them. If you don't, find out! I'm a long time fan of the free chart generation software at astro.com.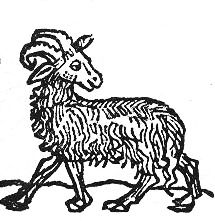 Aries: The Ram
How have you weathered the challenges to your long-term goals over the last several years? What journeys has Necesssity seen you make? For years now, Saturn has shown you how to walk a path with integrity, and what it means to follow your goals, no matter how distant. But these lessons are at an end. Take this decan to reflect on how far you have come, what you have endured, and what you have learned from the Ordeal of Journey.
With Saturn's ingress into Capricorn on the 19th, this phase ends, and another begins. Saturn in Capricorn is concerned less with your movement through the world, and more with your place within it, your role as it is now. Do not ask, where am I going, but instead what am I doing, and what impact does it have on the world around me? The Ordeal of Praxis begins during decan, and will last until the end of 2020.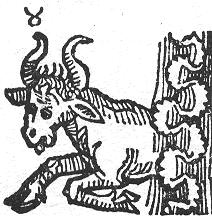 Taurus: The Bull
Since 2015, Saturn has inspected the bridges of trust between you and other people. Some you no doubt found to be sturdy, capable of taking any weight. While in others you found flaws — cracked foundations, crumbling supports. Some were repaired, while others were burnt or abandoned.
Saturn's lessons on the bridges of trust between people, and the time, money and energy transported across them, has come to an end. Though the teachings may be ceasing, your digestion and incorporation of them needn't be. This decan, in particular, asks you to reflect on what you've learned of trust and transaction since 2015.
On the 19th, Saturn moves into Capricorn, and begins the next era. This will be a three year test of the integrity of your beliefs and your capacity to reach your true goals. A mountain looms before you, but at its peak lies both wisdom and success.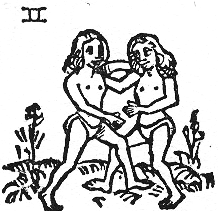 Gemini: The Twins
Saturn in Sagittarius has, since 2015, exposed the deep structure of your relationships, and tested the model of partnership which you favor. Though the lessons are soon to end, the learning need not. Consider how your relationship to relationships has changed since 2015. What patterns did you dwell upon and within? What bridges did you build, and which did you burn?
Saturn's movement into Capricorn on the 19th, which begins the next phase, sees the leaden planet's gaze shift to time, money and energies borrowed, shared, and loaned. It is these exchanges, and the expectations which surround them, which will be of greatest interest to Saturn in Capricorn.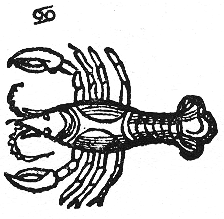 Cancer: The Crab
While Saturn has been in Sagittarius, he has asked you to pay extra attention to your health — both the habits which support it, and those which erode it. It has, however, not merely been a matter health, but also of daily labor. What have you learned of this cycle of exertion and replenishment since 2015, and what have your daily labors amounted to?
Look back, take note, and then prepare to move on, as Saturn strides into new territory on the 19th. In Capricorn, Saturn will ask you to take stock of your most important relationships, to make good on promises made, and to mind the integrity of your boundaries.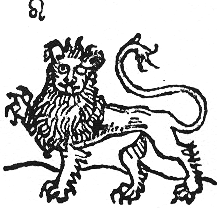 Leo: The Lion
In Sagittarius, Saturn revealed the economy of your energy and enthusiasm — what you spent it on, and what you got in return. What patterns did you lavish your magic upon? What did you bid grow strong? Furthermore, what trials consumed that strength? Were there monsters you spent yourself just to keep at bay?
Reflect, take note, and move on. Another phase begins on the 19th, as slow Saturn moves into Capricorn. There, Saturn will look hard at the pattern of your habits, and help you to understand the cumulative impact of action over time.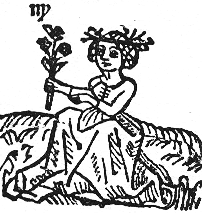 Virgo: The Virgin
Saturn's time in Sagittarius, which began in 2015, saw the leaden planet camped in your basement, testing your foundations and paging through your family albums with a critical eye. How did those support-beams do when tested? Some you likely found rotted, while others were revealed to be adamantine. The inspector has already finished up, though he's left a pile of notes for you to review. Put on your bifocals and make some time to consider the structures which support you, both physically and emotionally.
Soon, on the 19th, Saturn will move into a new sign, and into a new section of your life. In this new phase, which will last through the end of the decade, the Saturn as inspector will be primarily concerned with the ordeal and pleasure of creation. What would you build, and how much of yourself are you willing to spend to do so?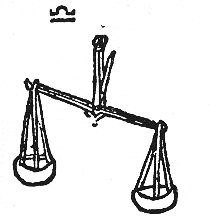 Libra: The Scales
Since 2015, Saturn has busied himself with your calendar, slowing things down and generally criticizing your time-management skills. Yet obstacles are teachers, too. What blockages did you overcome or circumvent, and what did that teach you about economizing your hourglass' finite sand?
Gather the fruits of those lessons, for a lecture on another subject entirely is about to begin. Saturn enters Capricorn on the 19th, with plans to inspect the solidity of your foundations. Look to matters of history, family and home.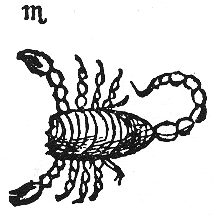 Scorpio: The Scorpion
Saturn's time in Sagittarius, which began in 2015, has had as its focus your finances. Some additional pressure and a little extra worry revealed the way you handle resources. Looking back, and watching how the gold flowed in and leaked out, what can you say you have learned? Gather those lessons, and hold them tight, for they are jewels precious and rare.
Next, as Saturn enters Capricorn on the 19th, the leaden one will turn his heavy eye toward your calendar. Your hourglass' supply of sand is limited, and it would behoove you to consider what you're spending those grains on.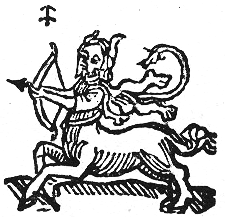 Sagittarius: The Centaur
Saturn has been in your sign since 2015, a heavy weight upon your back, a wise teacher who insisted you carry them around. Soon the old one will clamber down, and you will be relieved of the burden. Though some relief is in store, you may also want to reflect on what that weight taught you. Though it likely grew tiresome at points, it is unlikely you have arrived here without strength or wisdom to show for it.
Whether you take the time to reflect or not, the next phase is due to begin soon, with Saturn's entrance into Capricorn on the 19th. After the heavy one clambers down off your back, he will begin looking over your books, in preparation for a three year lesson in personal finance.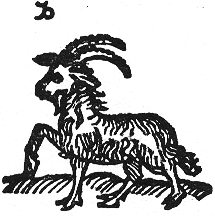 Capricorn: The Goat
Saturn's time in Sagittarius, which began in 2015, brought subtle issues to surface, unearthing the psychological complexes composed of both your hidden potential and forgotten damage. That pressure at the back of your skull is soon to abate, but before it goes, consider how you've benefited from having invisible patterns thrown in your face. It's a hard thing to summon gratitude for, but you wouldn't have solved some of those riddles-of-self if you weren't confronted with them.
Saturn's ingress into Capricorn on the 19th moves things along to the next logical phase. Now that you've come to better understand yourself, how will you go about being yourself? Saturn, being the ruling planet of Capricorn, will magnify both your virtues and vices. It will be your task to arrange the two in an artful pattern.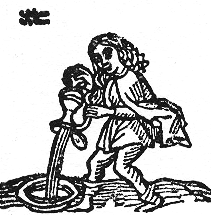 Aquarius: The Waterbearer
Saturn's time in Sagittarius comes to an end during this decan. Since 2015, the leaden planet's gaze has been upon your relationships with friends, colleagues and communities. What friendships have withstood that pressure admirably, and which collapsed under it? What did you learn of boundaries during this time, and what wisdom have you accrued regarding the cost and benefit of belonging to a community?
Harvest the answers to these questions and turn forward to face the next phase, for it begins on the 19th. Saturn enters Capricorn then, intent on conducting a three year inspection of your subconscious patterns. Take the old one's hand, and prepare for a slow stroll through the crumbling monuments left behind by childhood and the ancient, secret temples in which both your gods and demons hide.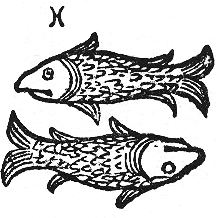 Pisces: The Fish
Since 2015, Saturn has been in Sagittarius, pushing the pace of your labors, asking you to leap professional hurdles and circumvent great obstacles. Though it is unlikely that these ordeals felt like a gift, consider what you've accomplished since then, and what you now know your capacity to be.
As Saturn enters Capricorn on the 19th, things enter a new phase. In the Goat's sign, the slow planet's eyes will be on your relationships with friends, colleagues and communities. Look to the social structure in which you are embedded, and consider that blueprint with an architect's eye.