Eavesdropping on T. Susan Chang & Austin Coppock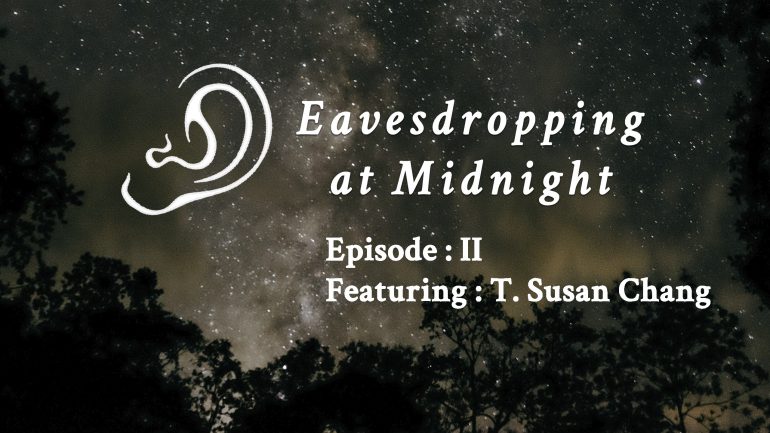 In this session you'll be listening in on my conversation with T. Susan Chang. Susie is an author, podcaster, teacher, and tarot reader extraordinaire. She's the author of Tarot Correspondences: Ancient Secrets for Everyday Readers, and is the co-host of the Fortune's Wheelhouse podcast with Mel Meleen.
Susie and I have been corresponding for years, but until we both found ourselves in attendance at this year's Viridis Genii Symposium, we'd never had the chance to talk in person. So we carved out an afternoon and talked the Sun most of the way down. This is one half of that chat. The other half is on the Fortune's Wheelhouse podcast, here.
Enjoy!
Links & Feeds
You can find Susie at Tsusanchang.com , her Tarotista shop Etsy, Fortune's Wheelhouse on Patreon, and her socials on Facebook, Twitter, and Instagram.

If you enjoyed this and would like to Eavesdrop on more, please subscribe and give this a 5-star rating on your favorite podcatcher. Thank you for listening!

Podcast: Play in new window | Download

[icegram messages="9737"]