Energy Efficiency
September 4, 2012
In The Balance
September 26, 2012
The Moon wanes slowly back to the Sun this week, rejoining Sol on Saturday evening.  Along the way, though, the Moon joins Venus in Leo while the morning star makes an electric trine to Uranus in Aries this Wednesday.  The New Moon in Virgo comes on Saturday, followed by Mercury's movement into Libra on Sunday.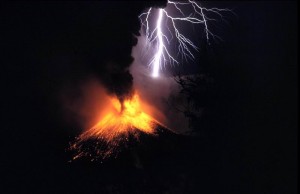 Events flash through a relatively pleasant but slow week, but shifts, bumps and jolts wait for us during the second half of the month.  Pluto stations direct next Monday, the 17th, and on Tuesday we'll be treated to the second perfect square between Uranus and Pluto, injecting a bit of nitro just in time for the equinox.
Ride out the last quarter of the lunar cycle this week.  Do your work.  Solve some problems.  Have some fun.  Ground out.  The upcoming equinox and the ensuing weeks contain another round of disintegrations, fiery rebirths and a few other, less dramatic, mutations.
There will be no horoscopes this week or next.  I'm going to be speaking at the Esoteric Book Conference in Seattle on the 15th, and will be in Seattle and then Portland for the following week.  I'll be busy, but should have time for a few readings.  Please contact me as soon as possible if you would like to set up a consult while I'm in town.
See you at the Equinox,
-Austin