Dream Incubation
August 28, 2012
Meet Me At The Equinox
September 10, 2012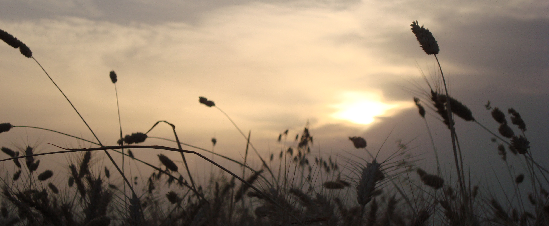 September begins with the Sun in Virgo, shrouding the northern hemisphere with a harvest glow.  The Virgin Sun's rays fall across the results of a difficult quarter, the scorched fruit of summer piled high. Yet a phoenix maybe glimpsed in the fading light.  There is much to consider and do.
The Messenger's Magistery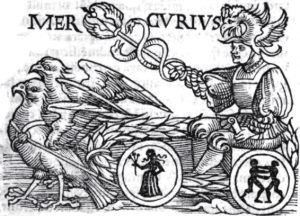 Mercury entered Virgo last Friday, but was immediately beset by foggy Neptune, impeding the messenger's ability to cast clarifying light.  This week quick, however, Mercury escapes from Neptune's blurry influence, loading up the aethyrs with a quality current of mental energy.  The Sun and Mercury's co-presence in Virgo fortifies those activities which rely on the analytic faculties.  Considering the amount of wheat and chaffe still remaining to be sorted, this is fortunate indeed.  Work to pivot smoothly between the need to finish what has been set in motion and review what has already come to an end.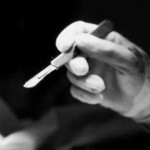 The mind's scalpel is sharpened to a fearsome point by the configuration between Mercury in Virgo, Pluto in Capricorn and Mars in Scorpio on Tuesday, the 4th.  It's a wonderful day to get to the bleeding heart of any mystery, though you may want to pick another day to pen a love letter.  Focus your mind on problem solving, not problem finding, and it will be a productive configuration.  Concentrate on what's going wrong and you'll find your obsession digging your heart a grave.
Sun Bathing
On the 6th, Venus leaves all-too-emo Cancer for hot-in-the-spotlight Leo.  Venus' time in Leo dresses the lady in textiles woven from the Sun's hot rays.  Venus in Leo expands people's threshold for joy and honesty, though her time in the feline sign may also amplify people's propensity for drama.  Venus will be in Leo for the rest of the month, with the lady putting off her ingress to Virgo until October 2nd.  For a more thorough tour of the archetypal outlines of Venus' time in Leo, read "Venus in Leo: Lady of Flame."
The Ghost of Stephen Covey
On the Thursday the 6th and Saturday the 8th, the Sun and then Mercury in Virgo square Jupiter in Gemini, asking us to take a look at how well we're following up on opportunities.  Jupiter in Gemini advocates a shotgun strategy and there is a good chance that we've overcommitted ourselves, or at least pushed our schedule to the brink.  This week's squares are a good time to sort things out.  Organize, prioritize and reconfigure your commitments.  Some things can wait, others cannot.  Tend to budding opportunities sensibly and you'll see many bear fruit.