27th-3rd: The Steps of the White Palace
September 29, 2010
Astrology 11-17: The Ascetic & the Succubus
October 12, 2010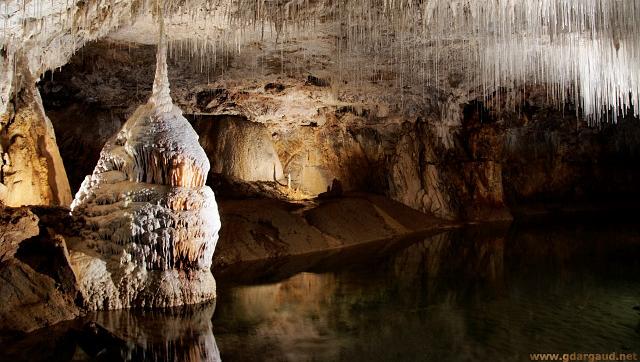 This week the patterns that permeate the season are born into being.  The New Moon comes Thursday, laying the orphic egg of the month to come.  Also on Thursday, Venus finally goes retrograde, beginning her season-long underworld journey in earnest.  The tension between elegantly balanced plans and meandering passions that defines this week is the seed pattern for weeks to come.
New Moon: The Anatomy of Equilibrium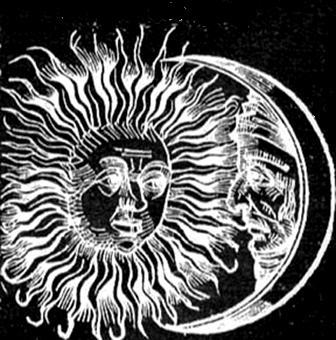 The New Moon in Libra comes this Thursday, bidding goodbye to a fast paced month of intense communications and beginning one of intense passions.  This New Moon  is conjunct both Mercury and Saturn, only a day before their conjunction on Friday.  Not only that, but this New Moon, in Venus-ruled Libra, comes only a day before Venus' turn retrograde.
This New Moon, conjunct Mercury and Saturn places an emphasis on formulating and concretizing a plan or discipline which preserves balance.  Although rarely a terrible idea, this plan to retain balance is absolutely necessary this year, largely due to the Venus retrograde.  For as Venus canoes the waters of the underworld rivers, visions of fear and desire line the banks.  Her retrograde through Scorpio will pull people into these dark rivers, with powerful emotional responses temporarily distorting priorities.
In all, the night sky's configuration challenges us to remain balanced as we explore emotional terrain that is anything but.
Venus Retrograde Station:  Rafting the Dark River
Venus finally stations retrograde this week, beginning a backward journey through emotional underworlds that will last until Nov. 18th, when she begins to paddle her light canoe back to the surface realms.  Each Venus retrograde is not just a movement backwards, but also a movement downwards, an exploration of depths usually left untouched.  With Venus in Scorpio, the emphasis on this statement is doubled.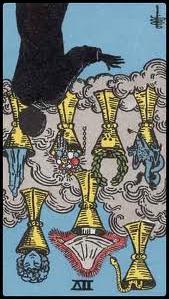 And so we'll journey to the heart of the relationships and flows of money connected to the shining planet.  But the path is not always clear, for the underworld rivers do not flow in straight or orderly lines.  Instead they twist and meander, the direction of the course often seeming to contradict their destination.  Follow the winding road of the dark rivers as they twist and turn, revealing the forgotten truths about the course of your desires.  Mirages of forgetful pleasure and despair are to be found along each bank.  Note them but do not stop too long.  This trip is one of truth and transformation, with pleasure and pain as mere moments along the way.
Ships In The Night
Although theoretically possible, I've rarely, if ever, seen a relationship began under the auspices of a retrograde Venus end in a satisfying conclusion.  This goes for professional relationships as well as romantic ones.  Often the people who come into one's life during a Venus retrograde emerge in order to help facilitate one's emotional transition, not to become permanent fixtures.   Explore the relationships that emerge this time, but do not commit or attempt to make permanent what is still unknown.  If it was meant to be, it still will be in 6 weeks.
That said, people born with Venus retrograde seem to be largely exempt from this set of warnings.  To see whether you have Venus retrograde natally, go to astro.com or a similiar website and pull up your chart.  If there's a little "R" next to Venus' symbol, then you're one of the "lucky" ones.
For more on the Venus retrograde, check out "Love's Basement" and "Venus Retrograde Basics."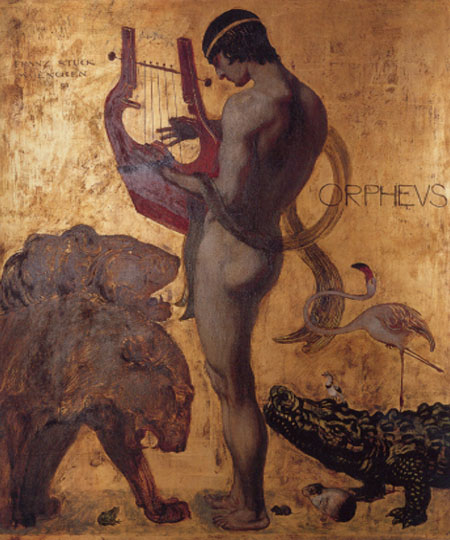 HOROSCOPES
Horoscopes represent a fraction of the insight astrology has to offer.  However, they are fun and can be useful.  Reading your Sun, Moon and Ascendant is suggested.  Take a special look at the Moon if you were born at night.
Aries:  The Ram
The New Moon and the Mercury-Saturn conjunction shortly thereafter sees contracts and understandings within relationships renegotiated.  Meanwhile, Venus' turn retrograde this week looks over the beginning of a change in the way you share resources with other people, a phase may well see you exchanging things borrowed or left behind.
Taurus:  The Bull
Venus' retrograde turn this week sees your understanding of relationships begin a period of transformation.  The deeper you go into the reasons things have gone the way they have, the more you'll find.   The New Moon in Libra, as well as Mercury's conjunction with Saturn,  solidifies these pithy insights, and helps you identify areas where you can work on concrete improvement.
Gemini:  The Twins
Venus' turn for the retrograde this week sees your financial flow twist a bit, possibly for the better.   If the waters wash up a little abundance on your shore, send it straight toward paying off nagging debts and expenses.  This retro turn also has implications for the care of your physical body.  If you haven't started taking better care of yourself, the coming 6 weeks are an important time to start.
The New Moon, as well as Mercury's conjunction with Saturn this week connects the changes in your physical and fiscal life with what you're doing with your free time.  The transformation of your health and wealth are there to support a creative focus.  You need to set and keep to a regimen in order to avoid squandering what comes your way.
Cancer:  The Crab
Venus' turn retrograde sees the flow of your creative energies turn and twist.  Along the way, moving forward may look like moving backward or inward.  It's important that you keep an eye on your pleasure-seeking during the coming 6 weeks, because the energies unleashed have more interesting applications than filling a shot-glass.
The New Moon in Libra, as well as Mercury's conjunction to Saturn sees a new set of affairs forming up around your living space.  Your home is ultimately the container for your passions, and changes in one demand the transformation of the other.
Leo:  The Lion
Venus' turn retrograde triggers pending changes in your living space, and also looks over an interesting transformation in your relationship to your family and place of origin.
The New Moon, along with Mercury's conjunction to Saturn, tasks you with keeping an orderly schedule and maintaining a pleasant face during casual social encounters.  A regular rhythm will help you keep moving through what may be an emotionally trying time.
Virgo:  The Virgin
Venus' retrograde turn this week triggers transformations in relationships with siblings as well as those you consider brothers or sisters.  The Venus retrograde may  also see you change the way you feel about and interact with your neighborhood.
The New Moon brings the energies of the coming month to bear on the changing balance of your finances.  The question of what to hold on to as well as what to let go of also figures strongly into the coming state of affairs.    Mercury's conjunction to Saturn in Libra provides the impetus to lock your ideas about how to make that money down into a plan.   You'll need that plan if you're going to walk a balanced path over the coming lunar month.
Libra: The Scales
The New Moon brings the coming monthly focus to…you.  With Mercury and Saturn conjoined the New Moon, you're challenged to bring thoughtful order to your life.  And you'll need it, as Venus' retrograde station this week will challenge your emotional stability over the coming weeks.  A little discipline will likely be necessary to keep yourself in balance.
Scorpio:  The Scorpion
The New Moon begins a month long focus to the subject of deeply personal balance.  As Venus turns retrograde in your sign this week, you'll find yourself riding inward toward the heart of the reasons behind your everyday emotional reactions, revealing the deep sources of emotional imbalance.  These insights come as a corrective, as the road to equilibrium is one of becoming aware of habitual imbalance.
Sagittarius:  The Archer
The New Moon begins a powerful monthly focus on consolidating and maintaining agreements with your friends and larger circle of social contacts.  Inking balanced agreements that can hold up against the vicissitudes of the coming weeks is important.   Meanwhile, Venus' retrograde station this Thursday sees your feelings turning inward and backward, piloting underworld rivers in search of forgotten feelings and overlooked agreements.
Capricorn:  The Goat
The New Moon plants the seed for a very professionally focused month.  With the Mercury-Saturn conjunction looking on, you'd be wise to structure your efforts so as to accomplish all that lies ahead.  Meanwhile, Venus' retrograde station this Thursday begins a season of changes with your friends and web of contacts.  As you explore these relationships in greater depth, guard against over-reaction from what emerges.
Aquarius:  The Water Bearer
The New Moon plants the seed for a month focused on distant aspirations, be they far off geographically or chronologically.  Seek your goal with a thoughtful, balanced plan- one that can accommodate sudden changes of plan.  For as Venus turns retrograde in Scorpio, you'll see your professional relationships undergo a series of potentially confusing changes.  Make sure your plan is flexible enough to accommodate the twisting river of the coming month.
Pisces:  The Fish
The New Moon begins a lunar month with an important focus on shared resources.  Be clear about what you expect to give and receive over the coming months.  Meanwhile, Venus' retrograde station this Thursday sees you begin a series of changes surrounding your longer-term goals.  Forgotten passions emerge, each wanting to have their say regarding your ultimate direction.  Be patient and let  the internal debate run its course.
Sun in Libra, Moon in Virgo
If you find yourself a little confused by the strange waters of the season, I am available for consultations.  Email me through the website or at xroadconsultations@gmail.com.