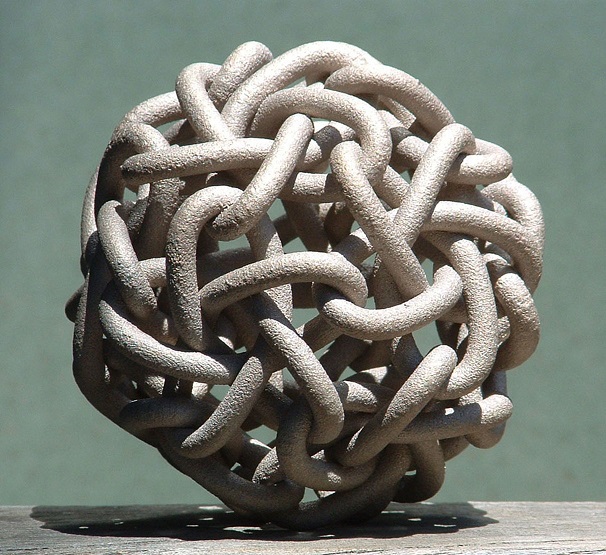 Astrology 8/15-8/21: Ties That Bind
August 14, 2016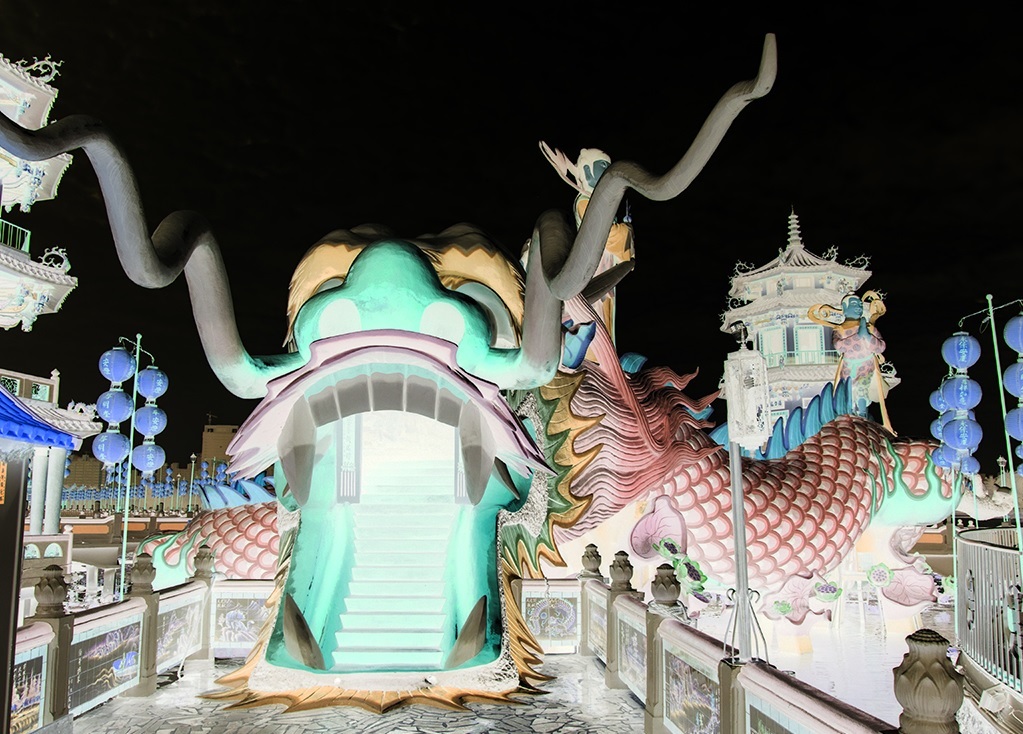 Astrology 8/29-9/4: Wyrm-Hole
August 28, 2016
Many events have led us to this fiery threshold, and it has come time to cross it This week delivers the long-delayed conjunction of Mars and Saturn in Sagittarius on the 23rd.  The union of the two planets, on top of the red star Antares, is one of the year's most dramatic configurations.  Look up after the Sun sets and you'll see the three in a line in the middle of the sky.
Yet immediately after crossing through this forboding archway, we are greeted by the considerably sweeter weekend pile up of Mercury, Venus and Jupiter in Virgo.  The speak to the sorting of outcomes and implications which must inevitably follow, though with Mercury so close to its August 30th retrograde station, the process is likely to be complicated.
A Crowded Field
The week begins with the Sun's entrance into tropical Virgo on Monday.  Yet Virgo's fields are already full of laboring planets-  Mercury, Venus, Jupiter and the Dragon's Head all await the Sun in the Virgin's sign.  This pile-up of planets places a heavy emphasis on the Virgo themes of sorting, problem solving and analysis.  There's an excellent chance you'll find yourself digging through details you often ignore.
The first leg of the Sun's journey through Virgo will be the most difficult, for as soon as our star enters the sign, he begins a T-square configuration with Mars and Saturn in Sagittarius and Neptune in Pisces.  T-squares bring up and feed tangly situations, where it feels like there's not way to adequately reconcile conflicting priorities or perspectives.  Though the answers can often be clearly seen in retrospect, it's difficult to figure out situations while inside the T-square.  This tension will grow for the next 10 days, until it climaxes with the dramatic total solar eclipse on September 1st.
Between The Pillars
Within spitting distance of Saturn all month, on Tuesday the 23rd,  Mars and Saturn conjoin at 9 degrees of Sagittarius.  Then, on the 25th the red planet squares Neptune in Pisces.   This is a tremendously significant configuration, as it brings together the two big storylines of 2016- the ferocity of Mars' retrograde cycle and the disorientation and delusion of Saturn and Neptune's square.
The 23rd-25th will thus be a particularly difficult, but interesting, set of days for a number of people and collectives.  The most troublesome moment is likely to be when the Moon in Gemini aspects the configuration on the Thursday, the 25th, which, with the Sun in Virgo, will make a one-day Mutable Grand Cross.
If you can, avoid scheduling anything vital during this span of days, as there will be a lot of tense planetary background noise.  Furthermore, it would be wise to come into this week with a commitment to remaining solution oriented, if and when things get complicated.  The energy of a Mars-Saturn conjunction can make it very easy to get mired in intensely negative states.  Don't expect disaster, but don't be shocked if you end up needing to maneuver or take a deep breath.  A deep breath, or several, might be called for, as Mars-Saturn conjunctions often put a lot of stress on people's bodies.  Be respectful of your limitations this week, and take extra-good care of yourself.
Even though Mars and Saturn will dish out a fair amount of punishment, the two planet's union will also provide exactly the right amount of pressure to bring some amazing achievements into being. Diamonds aren't born of sunny days and cool breezes.  As I wrote in my summary of this August's astrology:
"Yet there is virtue to be found and forged during their conjunctions, and great victories to be won.  It is perhaps only under the intense combined gaze of Mars and Saturn that we can develop perfect discipline and industry, where we learn to set aside childish wants and do exactly what needs to be done, without hesitation or internal conflict."
Meanwhile, on a collective level, Mars' encounter with the Saturn-Neptune square should facilitate a variety of big moments in this year's more outrageous storylines, such as Donald Trump's campaign for president and the Brexit.
Outcomes, Implications and Upgrades
The Mars-Saturn business dies down as we approach the weekend, which sees Venus join Jupiter and Mercury at the very end of Virgo.  Generally, Venus-Jupiter conjunctions are very positive, and it will certainly feel better than the Mars-Saturn conjunction, but there are a couple of factors which complicate this union of the benefics.  The first is the fact that Virgo is the one sign that both Jupiter and Venus are considered to have a difficult time operating in.  The critical, analytic nature of Virgo can easily neutralize the jolly expansiveness of Jupiter and the positivity and grace of Venus.  Thus, the benefics sometimes have a hard time delivering good times while within the detail-oriented sign.  Regardless, the two will still be happy to reward those who've worked to improve efficiency and clarity over the past year.
The second issue with this trio of planets is that Mercury is on the verge of his next retrograde.  Though the tricky planet will not station this week, his about-face comes soon— on August 30th.
Mercury is actually set to make an unusual three conjunctions to Jupiter.  The first occurred on August 22nd, while the second is due to happen September 2nd. The third, however, is not scheduled until October 11th, after Mercury has completed September's retrograde and Jupiter has entered Libra.  Therefore, as Mercury meets with Venus and Jupiter this weekend, it is to assess the progress we've attempted to make since Jupiter entered Virgo last August.  Consider what gains you've made, as well as those you planned on but never executed.  Mercury's upcoming retrograde will be, among other things, the last chance to install the upgrades you've working on, but haven't yet implemented, over the last year.
Crossings
Just beyond this week's burning gate lies September, full of outcomes and implications. Although the conjunctions of both the benefics and the malefics this week is certainly dramatic, there is still much to work out, and September has much to show us— a pair of eclipses, the final Saturn-Neptune square, Jupiter's entrance into Libra and Mars' departure from Sagittarius.