Astrology 9/19-9/25: Liminal Lucidity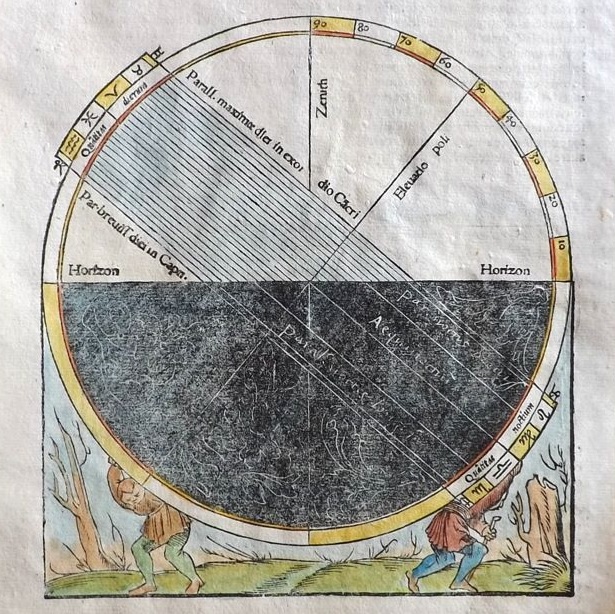 Though we've seen much of what September's wyrm-hole has to offer, there are still some matters left to be resolved.  This is thus another liminal week.  After long weeks retrograde, Mercury stations direct on Wednesday.  Then, on Thursday, the Sun enters Libra, marking the moment of the Equinox.  Finally, on Friday, Venus enters Scorpio, with plans to explore its tunnels until October 18th.
Mercury Direct:  Arriving At The Station
This Wednesday, the 21st, Mercury slows to a halt, stops, and then resumes forward motion, bringing the planet's three week retrograde to an end.  The week is thus haloed by slowly growing clarity.  You may see problems become transparent to the point of dissolution, crossed wires untangle, and highways open back up.
Mercury grinds to a halt in the 15th degree of Virgo, the single degree traditionally considered to be the place of greatest exaltation for the swift planet.  The insights which emerge here may thus be unusually powerful.  The path by which Mercury arrived at this point was twisted and difficult, the circumambulation long. Secrets had to be painstakingly dredged up from the depths.  It may thus be worth our while to stop and pay attention to the single point that the planet labored so long to make. To catch a glimpse of the messenger, look to the hours before sunrise, when the hidden planet emerges in the East to herald the coming of the Sun.  Then ask our solar system's mailman if he has a special, if delayed, delivery just for you.
The Equinox: Seasonal Crossroads
The equinox arrives on Thursday, just one day after Mercury's direct station.  From the Latin for "equal night," it is the time of year when day and night are most equal in length.  The war between darkness and light ceases for just a moment, and the inner world is filled with the same momentary equilibrium apparent in the outer.  In this depolarized space, we can see back into the last season and forward into the next.  At this crossroads, we stand with one foot in the future, the other in the past, our right hand warmed by the sun and the left cooled by the moon.
Looking back, it has been a scorching summer, full of white-hot insight, volcanic catharsis, and needless bloodshed.  Here at the end of the season, we can see how all of it has changed the landscape we dwell within.  Burnt bridges and ruthless forges still glow.   Yet when we turn our gaze toward what is yet to come, the skies look less forbidding. They are not streaked angry red, but instead filled with a welcoming cerulean.  The clouds, too, look puffy and benign. With a little squeeze, it looks like they'd drop a gentle rain on the chaffed land below.  Looking deeper into the next season, you can see the bits of green where the rain has already fallen, seeding reconciliations.  Beyond the patchwork healing, you can see new territory ahead, which awaits both discovery and exploration.
This vision of recoveries and new possibilities becomes increasingly clear as we move toward Sunday, when the Sun and Jupiter conjoin in the fourth degree of Libra.  There's a better, freer and more humane potential here, although to what degree it will become a reality is another question.  That is up to reality's three wavers: the fates, the fortunes and you.
Venus Enters Scorpio:  Pleasure and Pain
On Friday, Venus enters tropical Scorpio, with plans to remain there until October 18th.  At times dark and delicious and at others negative and needy, Venus's time in Scorpio provides for both hunger and satisfaction, for both pleasure and pain.  It highlights these polarities' interdependence and the mystery of their unitary origin.

Though the bright planet's tour of dark spaces includes some forbidden and taboo delights, it also pulls us to inspect the sewers and trash fires within and between us.  While some of what lies in shadow longs to be brought to light, there is a portion that is concealed for a good reason.  Within us, as well as within nature, there are photosensitive processes interrupted or corrupted by too much light.  Freud was in error- life is not a process of exposing everything hidden to glorious light.  If we did not give the darkness its due, we would have no beer or soy sauce.   Or, for that matter, human children.  The processes of incubation, fermentation and digestion require darkness and seclusion.  Meddling light-lovers do harm to these, despite their best intentions.  Sometimes what is in the dark is not begging for salvation- it is begging to be left alone.

[icegram messages="9737"]
HOROSCOPES
Horoscopes are not a real chart reading by an experienced astrologer. They are fun and can be reasonably accurate, however. In addition to referring to your Sun sign, read from your Ascendant and Moon if you know them. If you don't, find out! I'm a long time fan of the free chart generation software at astro.com.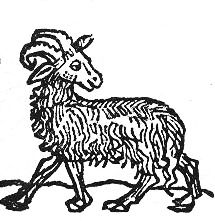 Aries: The Ram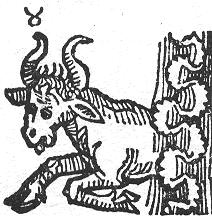 Taurus: The Bull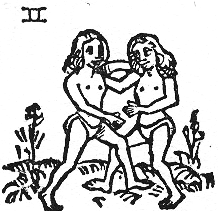 Gemini: The Twins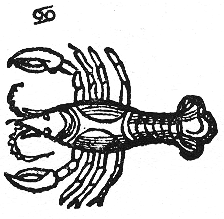 Cancer: The Crab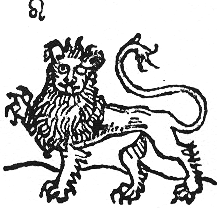 Leo: The Lion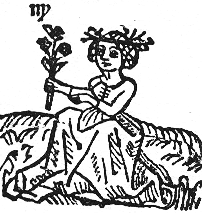 Virgo: The Virgin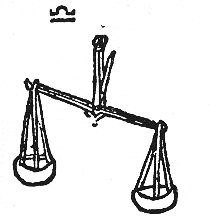 Libra: The Scales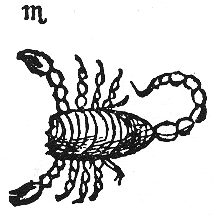 Scorpio: The Scorpion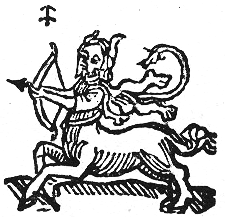 Sagittarius: The Centaur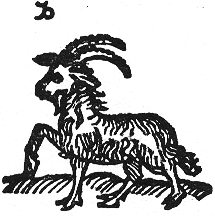 Capricorn: The Goat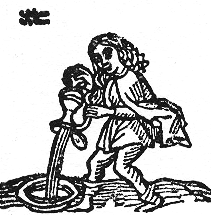 Aquarius: The Waterbearer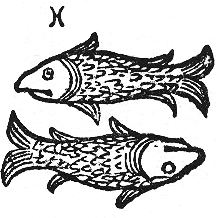 Pisces: The Fish
[icegram messages="9742"]